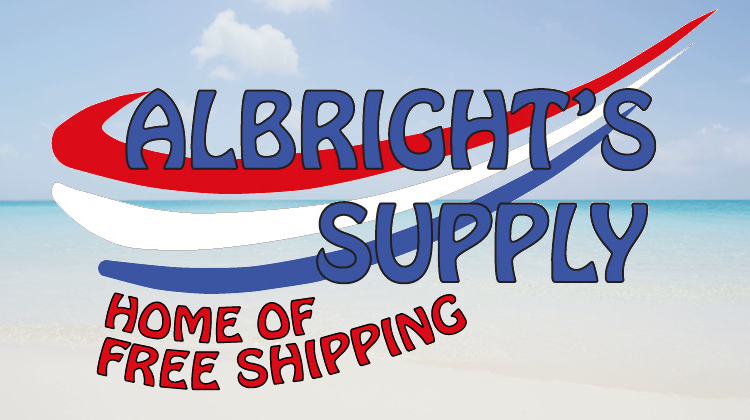 If your trim shop repairs marine upholstery, you're in luck: Albright's Supply is offering big savings on Jetty by Enduratex.
Throughout March, take 10% off Jetty marine vinyl when you place your order online.
Check out the below video to learn all about this beautiful and practical textile:
Jetty by Enduratex is a much-needed, sustainable option for the marine industry that provides protection from pink-staining thanks to its lack of plasticizers. This vinyl is inherently anti-bacterial, doesn't crack or peel, and can withstand long exposure in the outdoors. It is available in seven colors.
To see the full range of Jetty by Enduratex, visit the Albright's Supply website. While there, pick up other marine upholstery materials and supplies.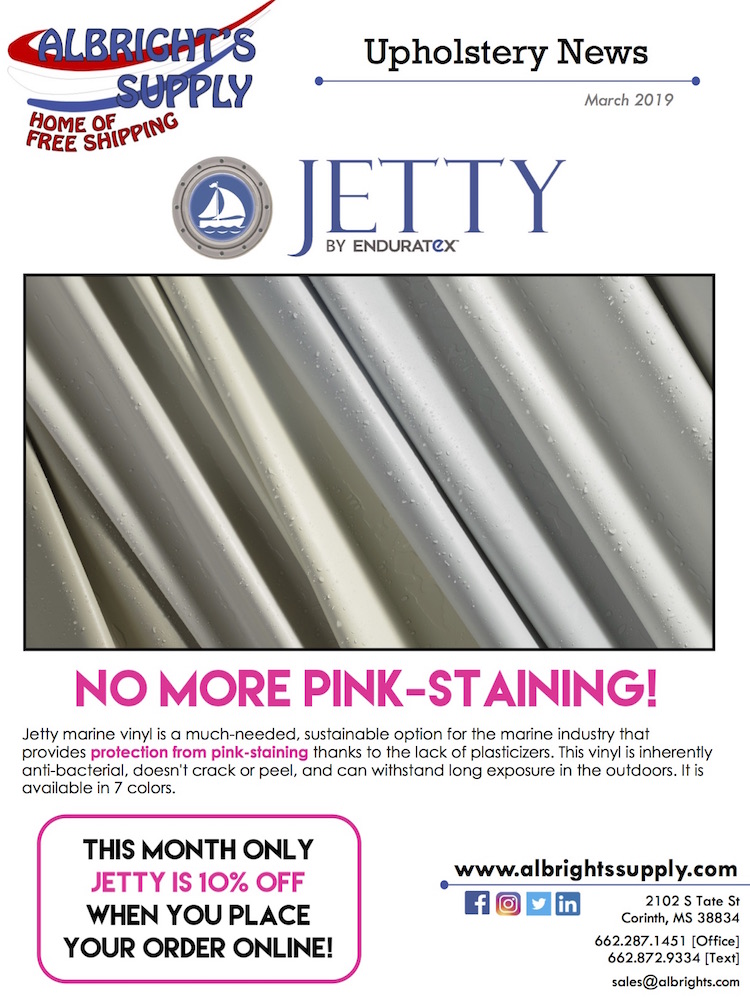 Family owned and operated since 1947, Albright's Supply has its feet planted firmly in our craft. Chris Albright, who runs the company, is a second-generation trimmer who grew up cutting, sewing and installing seat covers just like us.
To learn more about Albright's Supply and browse their online inventory, visit AlbrightsSupply.com. To set up a business account today call: (662) 287-1451.
Of course, you can also follow Albright's Supply on Facebook, Twitter and Instagram.