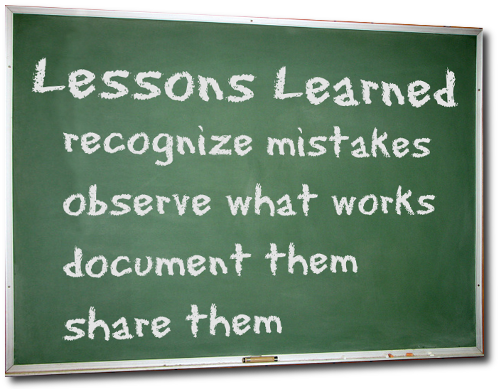 Wisdom often comes from experience, and a lot of the times those experiences are bad. That's why when a person, who I consider wise, says "take it from me," I pay attention.
You see, learning the hard way is sometimes the best lesson. Call it a blessing in disguise, but screwing up leaves us with a valuable lesson learned that we won't soon forget or repeat.
In fact, the only thing better than learning from your own mistakes, is learning from someone else's. That's why I'm urging all trimmers to share stories of things they've learned the hard way.
I'll start.
My father has been an auto trimmer for several decades. Once, early in his career, his boss asked him to install a leather seat cover that he had just finished sewing. My father had only installed vinyl seat covers up to that point. So, understandably, he approached the leather job the same way he had done the vinyl, by steaming the hell out of it.
Unfortunately, my father had no idea that leather shrivels and crumbles when it's steamed – leaving him with a mangled leather seat cover and one pissed-off boss. Thus, my father learned the hard way never to steam leather.
Many years later, while apprenticing at my father's shop, he caught me preparing to steam a leather seat cover myself. Fortunately, before I could start, he stopped me and said, "Take it from me, you don't want to do that…"
Thanks to him sharing the story of his past mistake, I didn't have to go through the experience myself.
So what lessons have you learned the hard way? To always cover customers' cars to prevent scratches? To take deposits large enough to cover your materials? To disconnect batteries before unplugging seats with airbags?
We've all been in sticky situations. Share yours and help other auto trimmers learn from your mistakes.