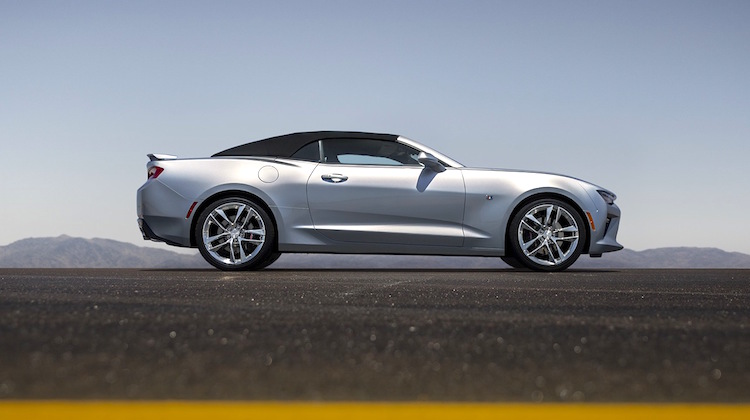 It's officially fall — which means anyone who's been cruising around with the top down all summer has to finally raise it. And if that top is in bad shape, it'll need to be replaced.
Some customers will come to our shops with their own soft tops in hand, likely purchased online. Before you agree to install them, double check that they're made by reputable manufacturers using Haartz topping.
An inferior top might not fit correctly or even last the winter. If that happens, your customer will be angry and your shop's reputation will suffer.
Trimmers that install lots of convertible tops will tell you, it's a serious problem.
To understand it better, we spoke to Phil Hollenbeck, senior account executive at Haartz Corporation. He told us why Haartz OEM-quality tops are superior and what to look for before agreeing to install customer-supplied tops.
Trim shops are increasingly being asked to install off-brand soft tops. To what do you attribute this increase?
Cost and lack of knowledge are two of the main drivers for off-brand soft tops. One of our key focus areas is to help educate not only trim shops, but end customers. While off-brand materials might cost less than the OEM-quality, it will not wear the same and it will result in needing to replace the top sooner than with the OEM quality top.
What are the risks associated with installing off-brand soft tops?
Off-brand tops don't go through the rigorous testing processes our soft top materials do, so they risk premature wear and tear. We test for durability, lightfastness, flexibility and strength. We work closely with OEMs to ensure we're meeting (if not exceeding) their standards, and off-brand soft top manufacturers aren't held to those same requirements.
Not every trim shop will agree to install a customer-supplied, off-brand top — but some do. For those that do, what should they look out for to ensure the top isn't manufactured using inferior fabric?
Many of the low cost, imported tops that we have tested include banned substances such as heavy metals, and some also fail for properties such as heat resistance, dimensional stability and UV resistance. Oftentimes, the result is a poor fitting top that doesn't maintain its shape and strength once exposed to the elements.
What are some of the most common problems you've noticed with off-brand tops manufactured with fabric other than Haartz?
We have purchased off-brand tops and tested them side by side against our material after heat aging, which simulates a certain number of months or years in the field.  Our tops have better tensile and tear strength, as well as superior stretch. These are important factors as the top is put up and down over time. The off-brand tops will most certainly tear after a short amount of time based on our test results. We recently launched a campaign to help folks identify low-cost, inferior components through our "Discover the Difference" campaign.
How does Haartz ensure that its topping fabric is of the highest quality?
As we mentioned above, our aftermarket topping materials go through the same rigorous testing processes as our OEM topping in our own on-site certified lab, including durability, lightfastness, flexibility and strength. Off-brands are not held to OEM standards, so they risk premature wear and tear.
Haartz sells its topping fabric to select manufacturers. How would someone know what kind of topping they need for their vehicle or where to buy it?
We have a list of manufacturers – detailed down to a vehicle's make and model – on our website. We encourage trim shops to visit Haartz.com/find-your-top. This ensures you're getting the original topping material.
In recent years, we've noticed that top manufacturers have launched campaigns similar to "Discover the Difference." Is this a concerted effort?
It's an effort across the industry. We pride ourselves on being the supplier of choice for topping materials to the OEMs across the globe. We invest a lot of time and effort in the selection of raw materials, development of manufacturing processes as well as performance of extensive quality control testing on our products. This is where low-cost imported products take shortcuts and deliver inferior materials that do not stand the test of time.
In today's economy, it's difficult for some independent trims shops to turn away customers who supply their own, off-brand tops. What can these shops do to help promote quality topping?
They can help promote quality topping by educating their customers. Let them know the inferior product they bought and compare it against the OEM material, we have videos on our website showcasing the key differences in our products versus the imitations.
We encourage trimmers and consumers to ask their replacement supplier to certify in writing that their top was produced with genuine Haartz convertible topping materials. Producers of quality replacement materials should be happy to oblige these requests. It's also important for trimmers to explain to their customers that they cannot stand behind a top that they did not purchase from a reputable manufacturer and therefore cannot be sure it was produced from our materials.
---
The Haartz Corporation is a world leader in highly engineered and uniquely designed convertible toppings. To learn more about Haartz, visit Haartz.com and follow them on Facebook, Twitter and Instagram.