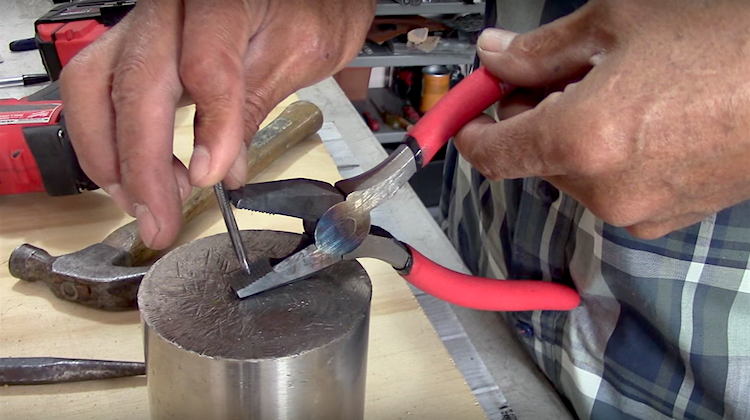 Lost your hog ring pliers? Ran out of hog rings? Don't sweat it.
Master craftsman Cesar Chavez Flores of Cechaflo Videos in Guadalajara, Mexico, recently produced a video that'll save you in a pinch.
Watch as he transforms an ordinary set of pliers into hog ring pliers. Being the innovator he is, Cesar also adds spring action and laces the handles in leather.
As if that wasn't enough, he also shows trimmers how to make their own hog rings.
We won't be giving up our Knipex needle-nose hog ring pliers anytime soon, but it's good to have options. Especially when we keep misplacing our favorite pair!
To watch more instructional videos by Cesar, visit his YouTube channel.