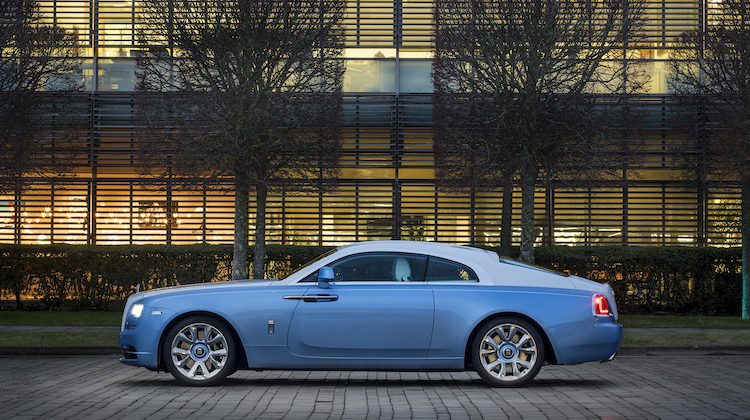 Rolls-Royce just unveiled its most detailed embroidery ever — a falcon, consisting of nearly 250,000 stitches.
Interior designers at its Goodwood facility in West Sussex, England, spent months scrutinizing a Peregrine Falcon, the fastest bird in the world, before settling on the image they would embroider on a Wraith's leather headliner.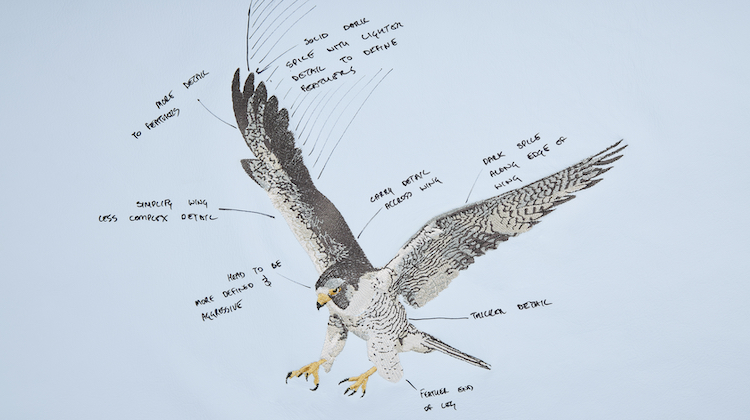 "The design required hours of observation of a Peregrine Falcon — we needed to understand the musculature, the movement, the shading of the feathers," said Josh Liles, an embroidery specialist.
"We wanted the bird to adopt an alert and predatory stance. We created multiple iterations of the embroidery — the direction, length and spacing of the stitch can have a great impact on the final image. We purposefully shaped the beak and angled the eye to create a sense of aggression."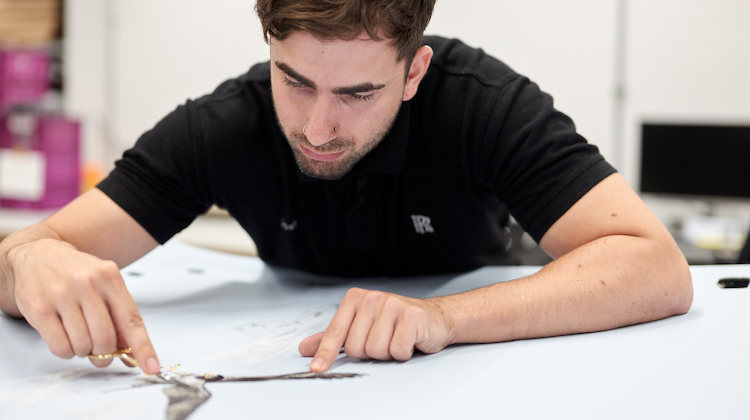 "The Falcon embroidery became a labor of love. Technically, it is exceptionally difficult to embroider this density of stitches onto leather," Liles added. "Embroidery puts stress and tension on leather causing a physical wave in the material, which naturally, is unacceptable in a Rolls-Royce."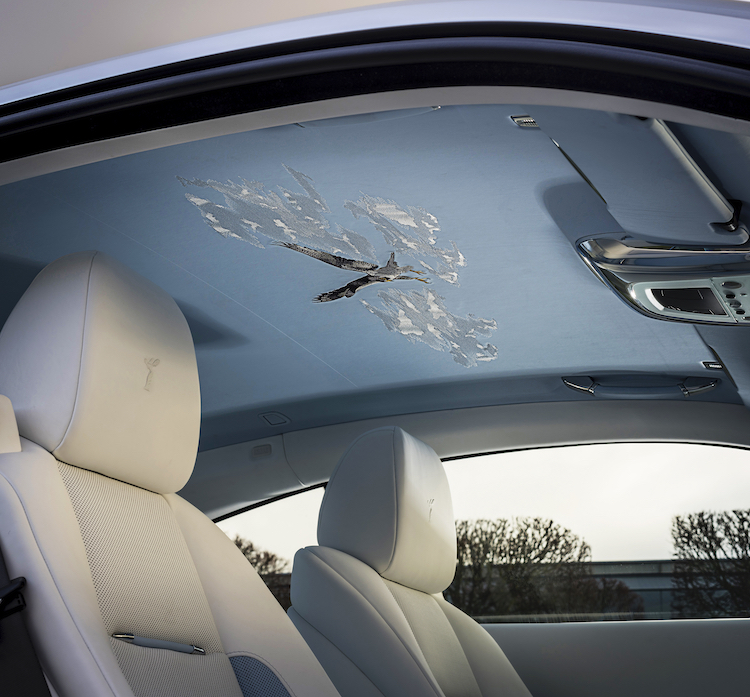 Rolls-Royce has since dubbed the vehicle its "Falcon Wraith."
But don't expect the "Falcon Wraith" to hit the market any time soon. It's a one-off commission from an undisclosed client, who we assume is from the Arab Gulf — where the falcon holds cultural significance and is even the national bird of the United Arab Emirates.
It's not clear how much the client paid for the embroidery. But we're guessing it was about $1 per stitch. Ouch.