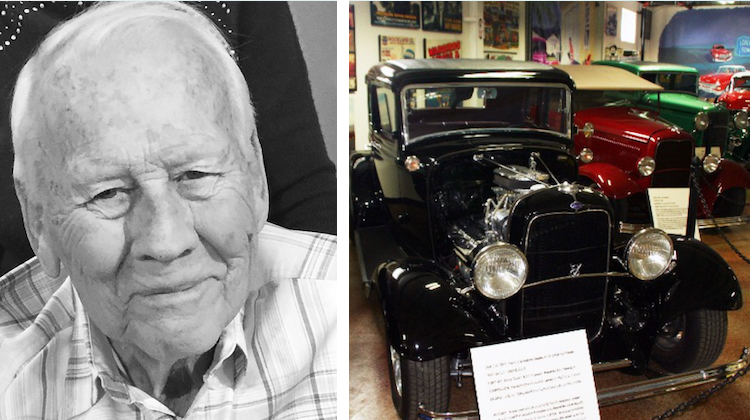 Gene Rauch of Gene's Upholstery in Paso Robles, California, has died at age 86.
Gene died peacefully at home on December 26, 2019 after a short period of illness. His death was announced earlier this week.
"Genes life was full and long, and he dealt with the world around him with an easy-going trust, and enthusiasm," according to his obituary.
After graduating high school, Gene served with the U.S. Army at Ft. Knox, Kentucky. He later tried his hand at several trades, and  ultimately took over his father's automotive and furniture upholstery shop in Paso Robles. There, he toiled for 56 years.
Gene was an automotive enthusiast and restorer. "He taught himself the art of upholstery, did impeccable work, could handle even the largest upholstery projects. He always gave his customers real value for their money," said the obituary.
He was most proud of his 1932 Ford Coup street rod, which won numerous trophies at the Boise Car Show.
Gene is survived by his sister, Faye Duniven and her husband, Gary, as well as several nieces and nephews.
May he Rest In Peace.