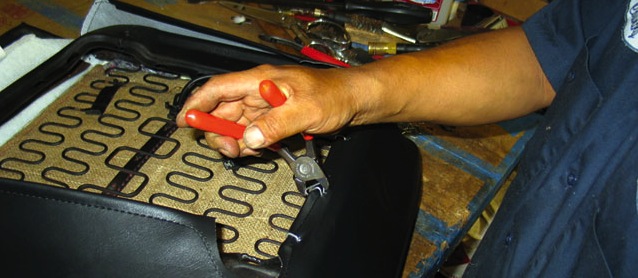 Stories about how individual auto trimmers learned the trade has always intrigued me. It's one of the last remaining crafts where apprenticeship is essential, so there's always an interesting story to be told.
I'd like to share with you the story of how I learned auto upholstery; and hopefully you'll share yours in the comments section below. I have a feeling that they're similar in a lot of ways.
— — —
I guess you can say that I was destined to become an auto trimmer. Nearly everyone in my family – including my parents, three brothers, five uncles, and countless cousins – has been in the trade.
I learned upholstery from my father who has been a trimmer for well over thirty years. Since the age of thirteen, I'd stop by his shop every day on my way home from school to help him in the shop. He liked it because it kept me out of trouble and taught me a skill. I liked it because I got to spend time with my dad and be surrounded by cars.
Of course, I couldn't do much at first. I'd spend my time sweeping the floor, answering the phone and organizing tools. But just being in that environment and watching my dad work and interact with customers taught me a lot about the trade.
As my interest grew, my father began allowing me to shadow him on the job. I was instructed to watch what he did and learn by asking questions. He said that was the best way to learn. I didn't know it then, but I was receiving the best type of education a trimmer could get: on-the-job training.
In no time at all, I was cleaning headliner boards and stripping seats. That naturally progressed to installing new headliners and seat covers. After a couple years of doing that, I learned how to strip and prep a convertible top for my father to install. I'd then follow him around the car and study his every move.
One Saturday morning, after removing the top from a 1990 Ford Mustang, my father suddenly announced: "I'm going home, you install the top." When he returned to work on Monday, he saw a perfect install – wrinkle free and tight as a drum.
Impressed with how quickly I learned, my father decided it was time to teach me how to operate a sewing machine. He sat me down on an old Singer with a rocket for a motor and no reverse; and began teaching me how to thread it, run it and all the different types of seams I would need to know.
For an entire year I experimented with that machine – making wallets, hats, school bags and mock seat covers. My father humored me – encouraging my creativity and teaching me the proper methods of making patterns for whatever I dreamed up.
By the age of seventeen I had sewn my first complete set of seats for my brother's 1996 Chevy Caprice. It turned out so nice that my father began showing it to customers; and before we knew it people would come to the shop asking for me to work on their cars.
In high school I would count the hours waiting for school to end so that I could go straight to work finish a job. That's how I knew upholstery was what I wanted to do for the rest of my life.
I continued to work through college. After graduating from Penn State with a degree in business administration, I took a full-time job as a master trimmer in my father's shop. A few years later, when he retired, I took over the family business – Delaware County Auto Upholstery – which I still run to this day.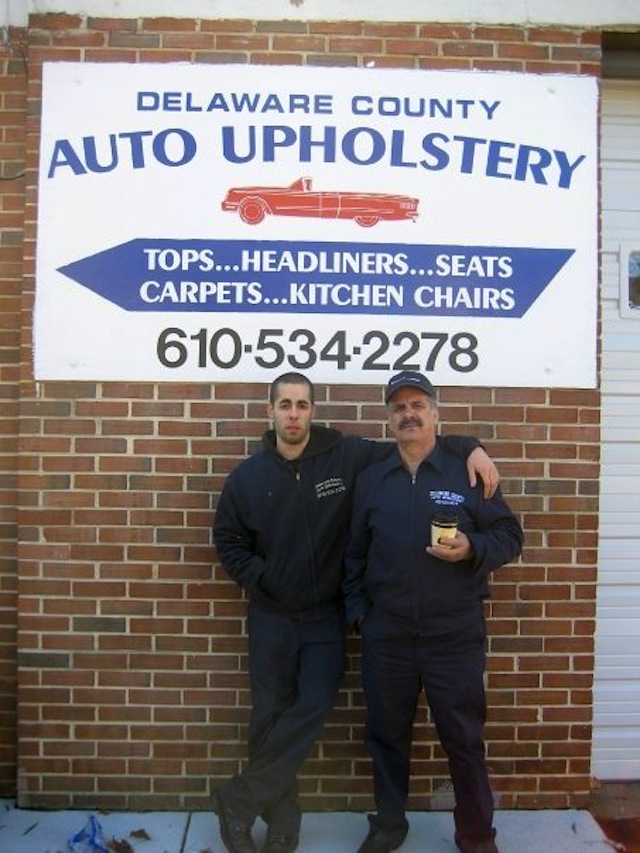 How did you learn auto upholstery? Share with us your story in the comments section below.