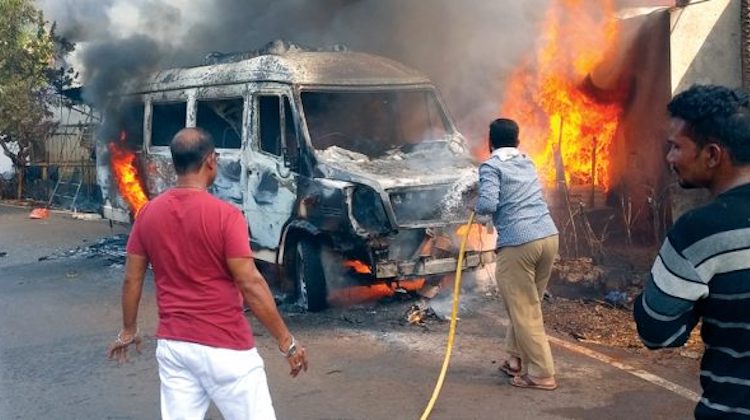 An auto trim shop in Margoa, India, was destroyed in a fire this week.
The fire gutted the entire shop, as well as three vehicles and a nearby home, according to The Navhind Times. Shop owner Salim Shaikh told The Times of India that all of his fabric inventory, supplies and tools were burned.
Sadly, it's the second time that the shop was destroyed in a fire.
Four fire brigades responded to the blaze, which quickly engulfed the area. It took them two hours to extinguish the flames.
Fortunately, no one was injured.
The cause of the fire is still under investigation. The Goa Times reported that the flames erupted because someone inside the shop had been welding near flammable items. However, The Times of India reported that the welding had occurred at a nearby shed.
Though it's not always possible to prevent fires, remember that auto trim shops can take steps to limit their losses — such as storing combustible items properly, ensuring their buildings are up to code, and staying on top of their insurance policy coverage terms and payments.
Please join us in wishing Salim a speedy re-grand opening.