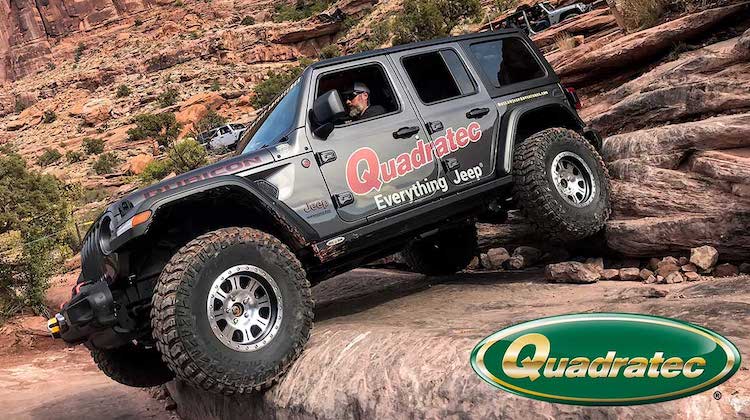 We're excited to introduce The Hog Ring community to our newest site sponsor: Quadratec — the Jeep experts.
For 30 years, Quadratec has served the Jeep community with quality products and expert advice. In fact, they're renown for stocking everything Jeep enthusiasts need to create, modify and sustain the vehicles they love.
And yes, that includes Jeep soft tops, seat covers, carpets, consoles and so much more!
Best of all, Quadratec just launched a wholesale program to offer its products to auto trim shops at discount prices!
"We're excited to join The Hog Ring," said Ray Weaver, wholesale manager for Quadratec. "We're making our years of experience with Jeeps available to everyone in the community. Whether you need products or advice, we've got your back."
Quadratec's sales team live and breathe Jeeps, Weaver said. They can help shops locate hard-to-find parts and even provide soft top installation instructions.
That's not all, they offer free same-day shipping on orders $200 or more in the contiguous 48 U.S. states, and easy returns.
"For Jeep drivers, these vehicles are a way of life," Weaver said. "Shops that don't sell and install their tops, interior trim and accessories are missing out on big business. Let's work together to change that."
To create a whole sale account, visit Quadratec.com/wholesale, and follow them on Facebook, Twitter and Instagram. And if you really love Jeeps, subscribe to their YouTube channel.