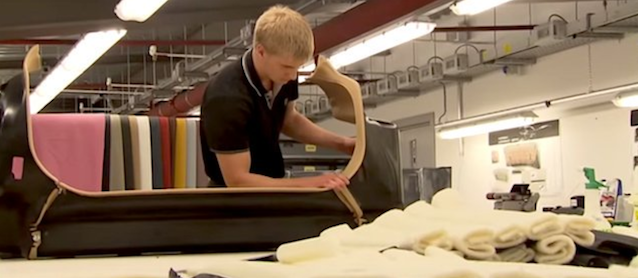 Rolls-Royce Motor Cars is renowned for its old-world craftsmanship, especially when it comes to fabricating and trimming luxurious interiors. Case in point, check out these two behind-the-scenes videos recorded in 1995 and 2015 at their leather shop in England.
Although the videos were recorded 20 years apart, their methods and tools remain largely unchanged.
The first video shows Rolls-Royce craftsmen trimming the interior of a 1995 Continental Flying Spur:
The second video, a silent one, shows Rolls-Royce craftsmen trimming panels for a range of vehicles:
Watching the videos, you'll notice how little their leather shop has changed over the years. Sure, pattern cutting is now aided by computers and the sewing machines have been upgraded, but otherwise it still runs business as usual.
That's because Rolls-Royce has always prided itself on constructing handmade luxury automobiles using old-world techniques.
In an industry that has rapidly turned to automation, it's nice to see that in some factories heavy machinery has been used to assist trimmers rather than replace them.