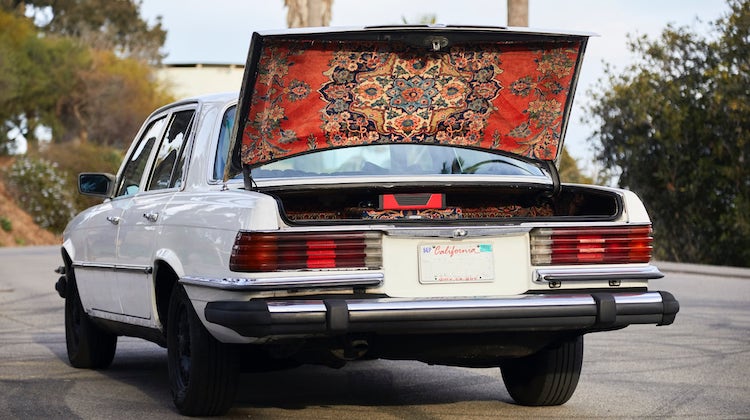 How would an old school Mercedes-Benz look upholstered in Persian rugs? Pretty damn cool.
Mikael Kennedy, owner of Los Angeles-based King Kennedy Rugs, recently had a classic Mercedes trimmed in vintage Persian rugs, igniting a viral wave of interest in the concept.
The rugs' ornate Middle Eastern patterns — which cover the vehicle's floorboards, rear deck, trunk, and even a subwoofer box — add unique flair to an otherwise humdrum car interior.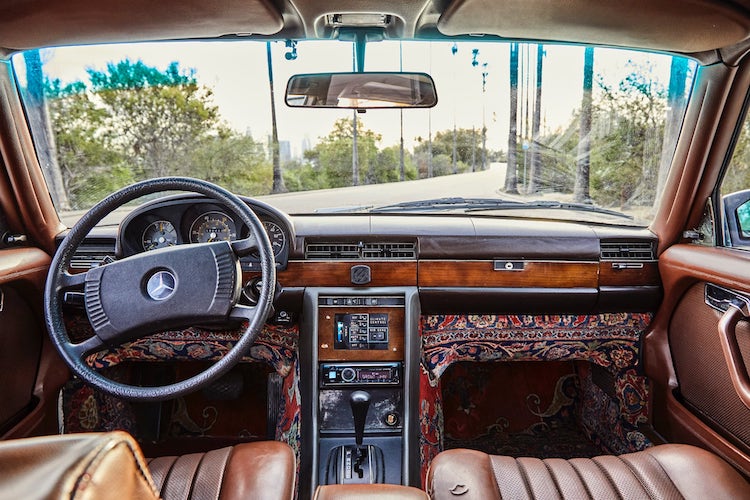 In an article for WM Brown Magazine, Kennedy said he had been refurbishing the car on-and-off for almost 15 years, and always wanted to use Persian rugs in the cabin.
"I'd talked for years about reupholstering the Merc in rugs, having done little bits myself and even cutting my own floor mats at one point out of 100-year-old Heriz rug, but it took me five different upholsterers before I could find one who would even attempt it," he said.
Kennedy didn't name the shop that did the work, but said the upholsterer "had broken three pairs of $100 scissors in the process. Persian rugs are clearly built to last, just like a diesel Mercedes."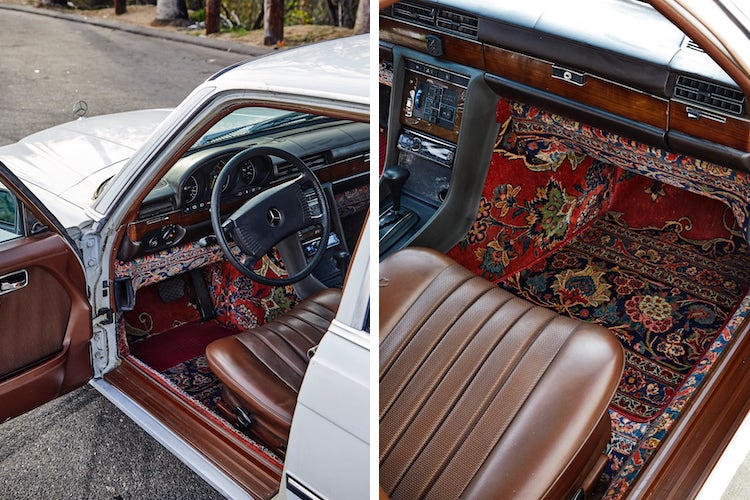 Photos of Kennedy's Mercedes have since gone viral, though we highly doubt it'll turn into a trend.
Persian rugs are an acquired taste. While some find them gaudy, others are mesmerized by their unique colors palettes, shapes and patterns. Admittedly, we're in the latter category — but never thought to install them in cars.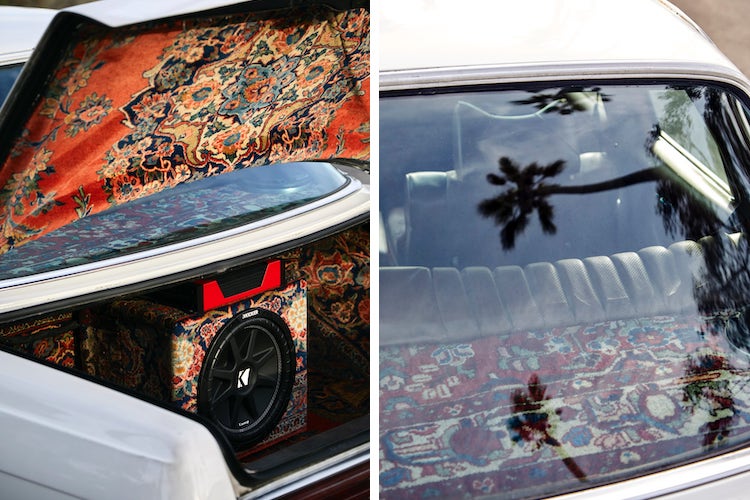 Kennedy says he plans to upholster a Porsche in Persian rugs next. Though we're skeptical that'll look as good, we do admire his willingness to take design risks.
"All cars of any value should be sculptures, works of art that carry the spirit of their owners," he said.
Related Stories: