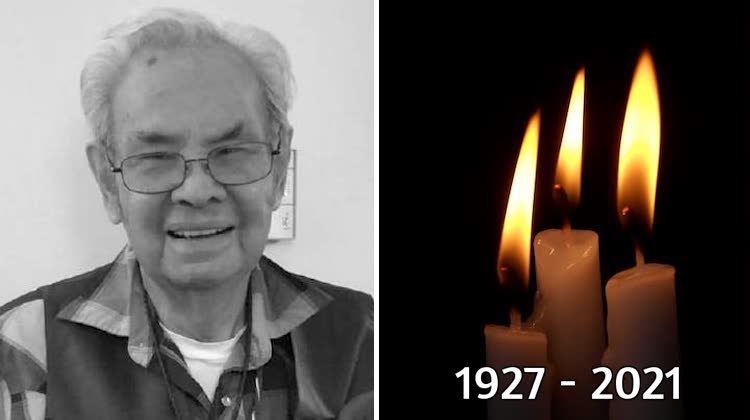 Trimmer Robert "Bob" Leonard Azure, Sr. has died at age 93.
Bob was born October 8, 1927 in Val Marie, Canada, and was a proud member of the Little Shell Chippewa Tribe of Montana and Metis of Canada.
As a child, his family traveled throughout the North in a horse and buggy, before settling in Malta, Montana.
Bob was a hard worker his whole life. At the age of 10, he took a job working on the railroad. At 17, he and three friends hitchhiked to San Francisco to join the Navy.
After his service, which included World War II, Bob met, fell in love and married Ramona Helen Bell on the Fort Belknap Indian reservation.
Bob and Ramona, who were married for 55 years, had nine children. To support them, Bob became an underground miner and trimmer, restoring the interiors of old cars and vans.
"He was a devoted father who enjoyed camping and boating with his children and grandchildren," his obituary says. "He was also a fun-loving prankster who loved to joke around and visit with his many friends and family in Butte and beyond."
In his free time, Bob was involved with the North American Indian Alliance. He was an expert tipi maker and enjoyed attending powwows.
Bob died on September 6, 2021. He is survived by his brothers Pockets and Allen Azure; children Bernard Azure; Pete Azure; Debbie; Lois Anne Bingham; Jack Azure; Ted Azure, and Mary Dinius. He also had 21 grandchildren, 43 great grandchildren and 1 great great grandchild.
May he Rest In Peace.