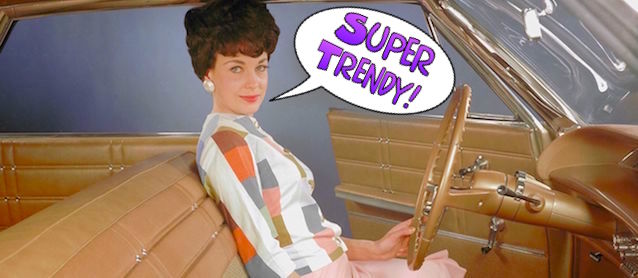 In the first installment of our two-part series, "Will these upholstery trends ever come back?", we covered everything from vinyl tops to suspended headliners.
In this follow up, we chose another five interior trends that are either dead or on the chopping block. Take a look and tell us what you think about our list.
1. Roadster Tops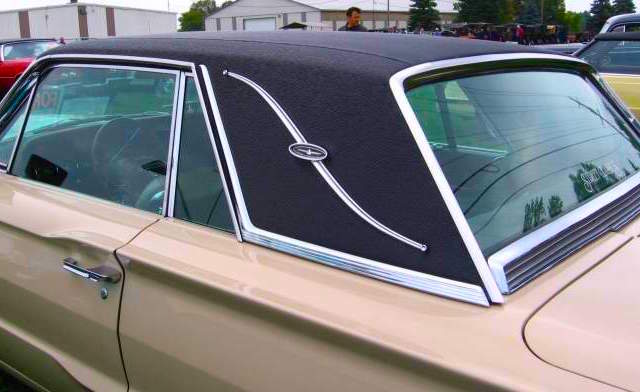 Call them what you like: roadster tops, landau tops, carriage tops or sim-con tops. They have a lot of names, but as of late, not many fans.
In their heyday, these cloth-covered fiberglass shells were the epitome of automotive class. While some models came with roadster tops from the factory, most others were installed in the aftermarket, providing upholstery shops with a ton of work. However, for reasons unknown, they began to fall out of fashion in the early 1990s.
Today, roadster tops aren't extinct, but they are on our industry's endangered species list. Occasionally you may see a late-model Cadillac or Lincoln rocking the faux convertible top, but sightings are slim. It's unfortunate because in my opinion there's nothing slicker than a Caddy decked out in a roadster and vogues.
2. Piping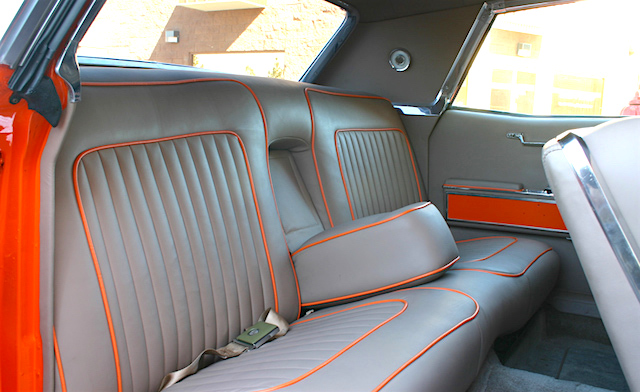 Before French seams were hot, nearly every car on the road had seats with piping — and why not? It looked good and was easy sew. Plus you could contrast the color with the rest of the upholstery for a custom look.
But like all trends, piping didn't last. About 20 years ago, automakers and upholstery shops began substituting piping, or "seat welts" as they're called in our craft, for decorative top stitches.
While it would be unfair to say piping is completely gone, it's safe to say that the trend has taken a backseat to the incredibly popular French seam. Personally, I wouldn't mind a revival.
3. Tweed Upholstery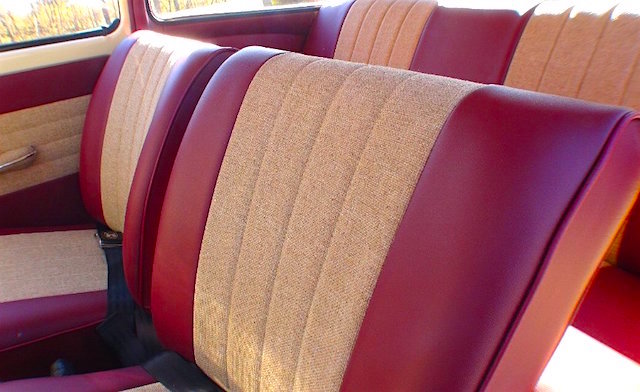 Eww. What else is there to say?
It's not clear why, but for one reason or another hot rodders in the 1980s and 90s thought it would be cool to wrap their interiors in potato sack fabric.
If you can't understand the appeal, you're not alone. The trend eventually died hard, and thank God because even today when I see the dated look of a tweed interior at a car show I can't help but cringe.
4. Clear Vinyl Windows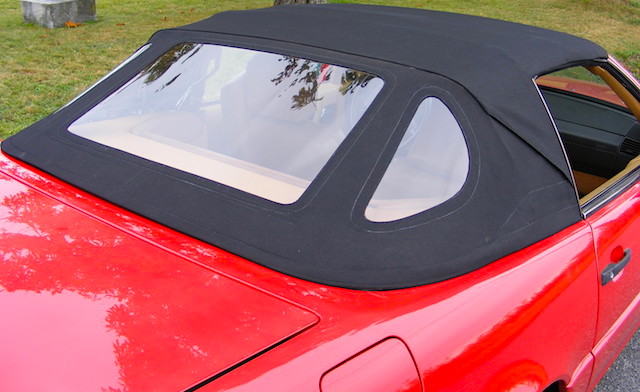 When was the last time you saw a clear vinyl window stitched into a late-model convertible top?
Vinyl windows, which are prone to stains and distortion, once served a purpose: They allowed the window to fold along with the top. But due to new technology, they're now all but dead.
Curious about the windows, we asked Matt Williams, director of business development for Haartz Corporation, the world's leading manufacturer of convertible top fabric, if the trend is over.
Confirming our suspicions, Matt replied: "We believe so. The methods by which the kinematic roof modules allow the OEMs to manage the topcover fabric have all but eliminated the need for the window opening to have a fold. There are even aftermarket Jeep Wrangler tops with rigid glass windows today."
10. Tuck n' Roll Pleats
The "Tuck n' Roll" sounds like a cool gymnastics move. Maybe that's why some folks call them channels, flutes or roll and pleats. Regardless, it's a timeless look that customers still ask for by one of its names.
However, automakers abandoned the look a long time ago. The 1960s were probably the heyday for pleats. In fact, back then you could find them on nearly every car in a showroom. But as the decades passed and new styles emerged, the once interior staple slipped into obscurity.
Today, we're in the midst of a pleat revolution! Thanks to programmable sewing machines, auto upholstery shops can now offer customers an infinite number of stitch patterns, including Rapide and hexagon pleats.
With so many options available to car owners, will the simple Tuck n' Roll ever make a comeback? Only time will tell.
What do you think? Which one of these auto upholstery trends would you like to see make a comeback? Which ones would you prefer to stay gone forever? What current trends do you think are next on the chopping block? Tell us in the comments section below.