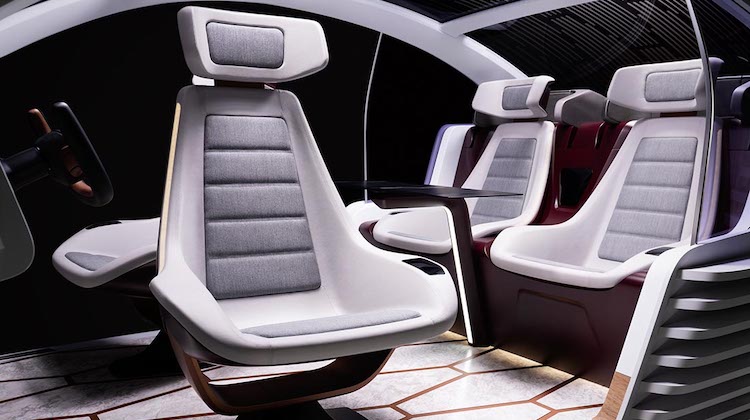 What impact will the trend toward electrification, autonomous driving and sustainability have on the future of car interiors? Attend this free webinar to find out.
Car Design News and Ultrafabrics are hosting the event titled "Discover Cutting-Edge Research on the Future of Car Interiors."
"The reshaping of the interior will continue with the advent of autonomous driving, which will prompt a wholesale rethink of the purpose of the car interior. Freeing the driver from controlling the vehicle means the car interior can become a multi-modal space: a workplace, lounge, cinema, even a bedroom," the event description says.
"In the nearer term, greater expectation for quality has precipitated a shift towards more premium interiors. Allied to this is a greater onus on sustainable and environmentally friendly materials, which will redefine ideas of luxury. Car Design News has invited an expert panel of speakers to explore these themes and to offer insight into the future of the car interior."
Among the experts will be Klaus Zyciora, head of Volkswagen Group Design, and Daniel Harrison, automotive analyst for Ultima Media. The event will be hosted by James McLachlan, editor of Car Design News.
Don't miss this free webinar. It will be held on October 28 from 9:30 am – 10:30 am ET.
To register, click here.