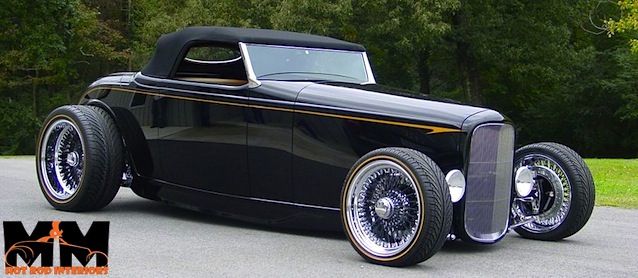 Since 1982, M&M Hot Rod Interiors in Holly Pond, AL has been transforming car interiors into stunning works of art. Their expert craftsmanship has drawn the attention of the finest hot rod shops and car enthusiasts across the nation, and has even been featured on hit television shows like Muscle Car, Horsepower TV and Search & Restore.
M&M Hot Rod Interiors is a three-person shop, run by owners Wayne and Pam McGriff, along with employee Jeremy Callaway. On average, it takes them two to three weeks to complete the interior of a roadster or small coupe. Larger vehicles, like a Tri-Five Chevy or full-size sedan, take about four to six weeks to complete. That's pretty quick for such a small team – especially when you consider the caliber of work they're producing.
In 2010, "Gold Digger," a 1933 Ford Speedster that they upholstered, won the coveted Ridler Award at the Detroit Autorama. And, just last year, they were featured in four magazine spreads. Judging by the photos posted below, they're honors well deserved: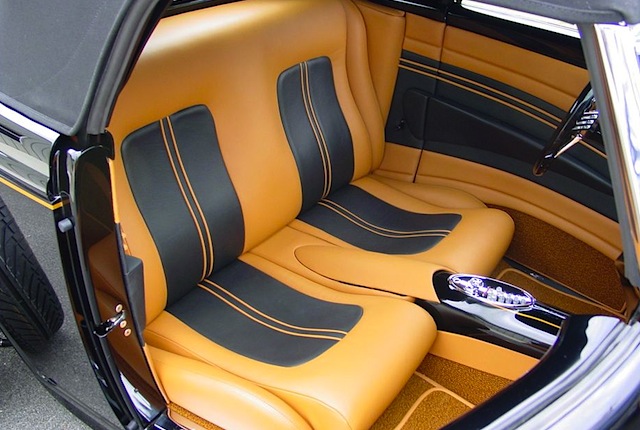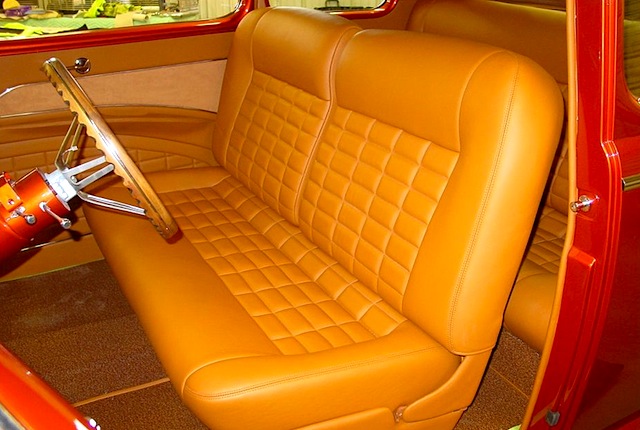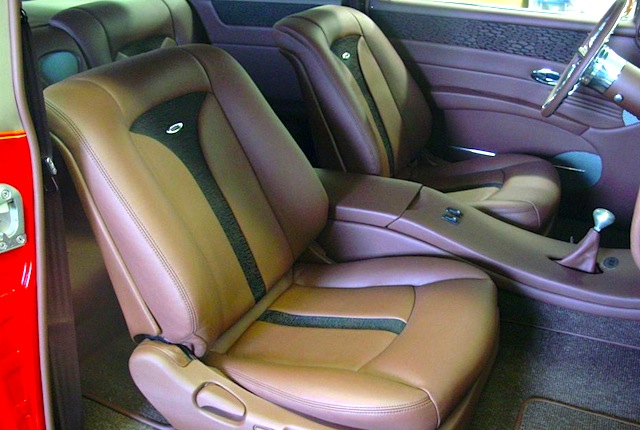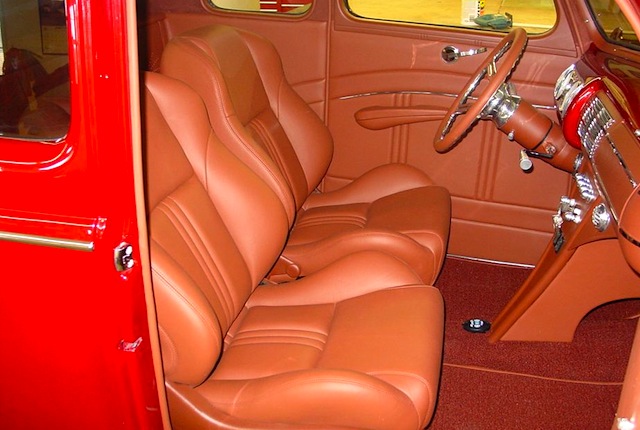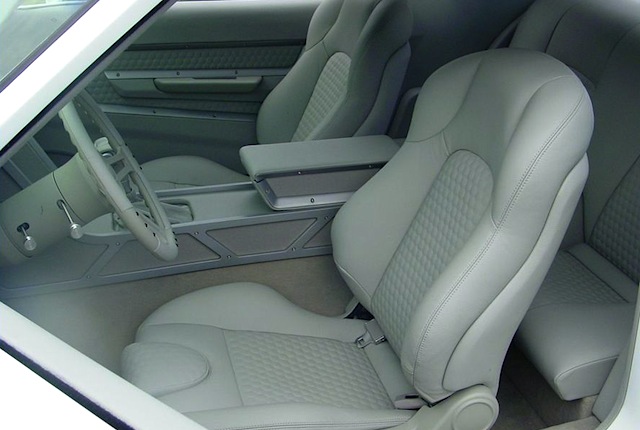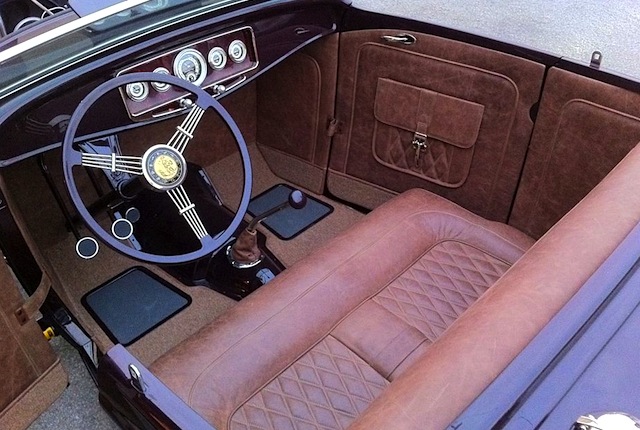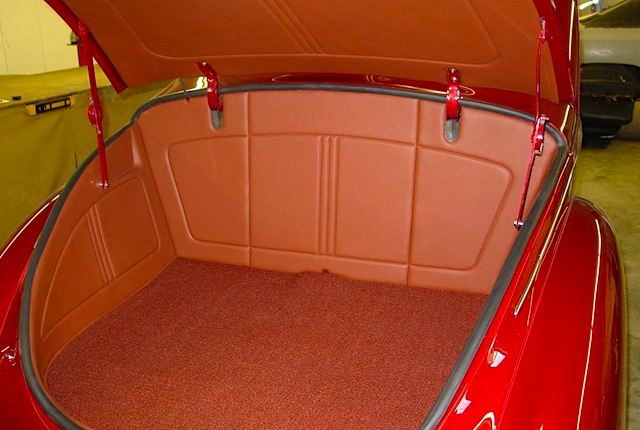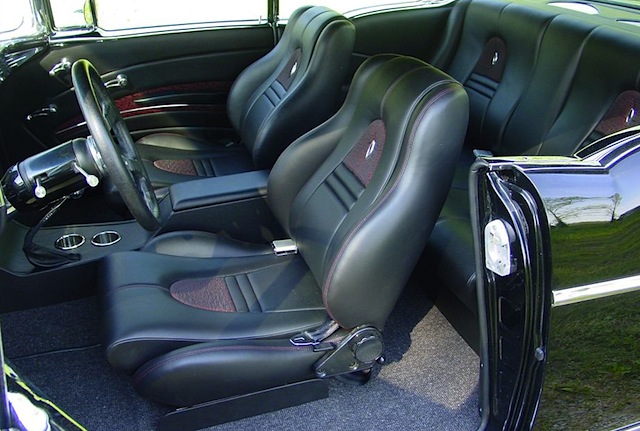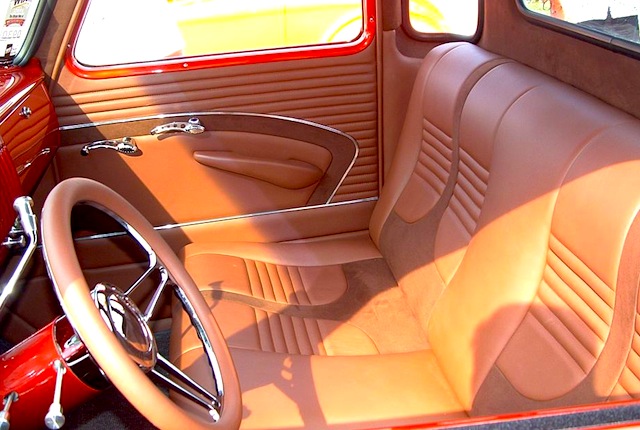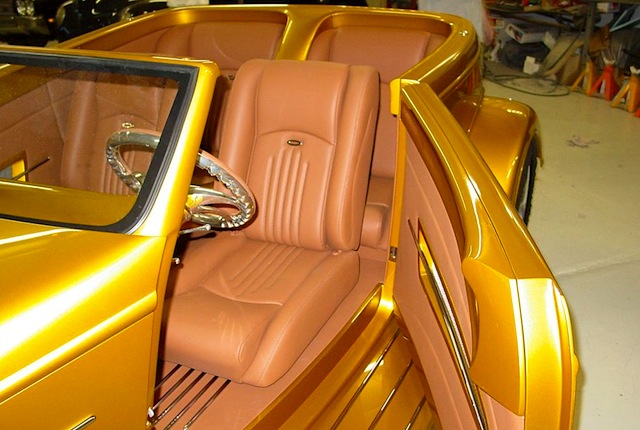 Be sure to follow M&M Hot Rod Interiors on Facebook for the latest updates on what's happening at their shop.