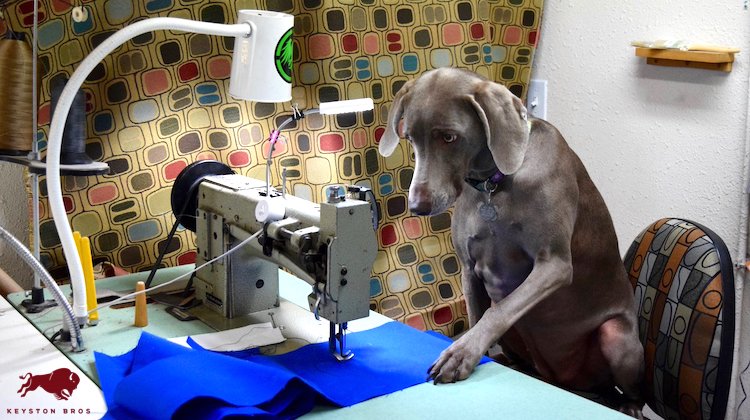 There's only one thing we love more than a gorgeously trimmed car interior — and that's a shop dog!
Trimmers all over the world bring their furry friends to work. Some hang around to keep us safe, while others just plop about spreading joy. Either way, their contributions to our shops and our lives are invaluable.
Keyston Bros wants to honor these pooches — and make them famous — by highlighting some in its 2022 Shop Dog Calendar.
"Our annual Shop Dog Calendar is by far the cutest thing in the industry," said Brooke Kahn, VP of Marketing for Keyston Bros. "Help us continue to spread joy and positivity to trim shops by submitting a photo of your pup for our next calendar."
To be considered for inclusion, snap a horizontal photo of your dog on the job. You'll want to use a good camera to ensure the photo is high resolution and can be blow up without getting blurry.
Email the photo to shopdog@keystonbros.com by October 29. Be sure to Include your dog's name, shop name and location.
If your photo is chosen for the calendar, Keyston Bros will award you $25 off one order of their exclusive products. You could even win toys for your little furball!
"Don't miss the chance to share your pup's cute face with other shops," said Kahn. "It's too fun of an opportunity to let slip by."
Founded in 1868, Keyston Bros is one of North America's leading suppliers and innovators of fabrics, vinyls, leathers and textiles. They serve numerous markets, including automotive and marine. With 19 warehouses and branches across the United States, there's always a Keyston Bros location close by.
To learn more about Keyston Bros, and create a shop account, visit keystonbros.com. You can also follow them on Facebook and Instagram.