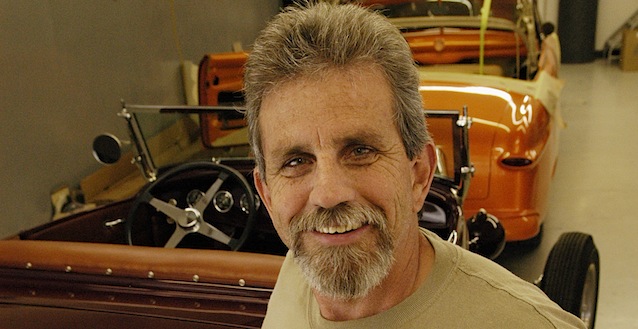 Our quest to bring you exclusive interviews with leaders in the craft of auto upholstery has led us to none other than legendary hot rod interior guru Sid Chavers.
With over three decades in the industry, there's very little that Sid hasn't already seen, done and mastered. He's an excellent craftsman, a teacher to many and a regular fixture within the hot rod community. And while he's best known for creating stunning custom interiors, he's also found tremendous success with the "Bop Top" – a revolutionary convertible top and frame he created for '28-'29 and '32 Ford Roadsters.
Having won countless awards and dawned the pages of numerous magazines, Sid's work has garnered him praise the world over. It's no surprise that celebrities like Eric Clapton and Jeff Beck trust him with their personal vehicles.
Operating out of Sid Chavers Company – a three-man, 2,000 sq. ft. shop in Santa Clara, California – Sid's team manages to complete about twenty five top-level custom interiors each year. They even find time to squeeze in small jobs and repairs in between.
One day before setting out on a cross-country "Rodfather/Goodguys Road Tour", Sid took some time out of his busy schedule to be interviewed for the fifth installment of our "10 Questions" series.
1. Why did you choose to start a career in auto upholstery and how did you learn the craft?
My father and uncle started a small business, manufacturing motorcycle buddy seats, sissy bar back pads and motorcycle seat covers while I was in high school. I learned from them how to run a staple and stretch vinyl. One of my friends from school asked me if I could upholstery his Chevelle seats, I told him "I wasn't sure let's give it a try" and as they say the rest is history. I consider my self, self-taught. After a short tour in the Navy, I bounced around thru a few jobs, and in 1976 I opened the upholstery shop.
2. What aspects of the craft took you the longest to master? How were you able to finally get it right?
There are plenty of things in this trade that are very complicated to master, there's no one thing that was the hardest necessarily. As you know we do a lot more than just upholstery, we do metal fab, fiberglass, woodworking and a fair amount bondo work. I guess the best thing to say about mastering anything, is to stay persistent, and don't give up until you get it right.
3. The auto upholstery industry has traditionally been secretive, with professionals reluctant to share tips and tricks of the trade. However, you've released a series of instructional DVDs. What inspires you to share your knowledge so openly? Were you at all apprehensive about sharing your trade secrets?
Lets be honest here, our first thought was financial. That being said, our other thought was most of the people buying the DVDs are not going to use the pros anyway. As it turns out, we have sold many to the pros, and its seemed to help everyone out. We have gotten amazing feedback on the DVDs, from beginners to the pros. We have no regrets in releasing the information. If it helps the industry, why not?
4. How do you balance satisfying customers' wants with your envisioned design for their interiors? Have you ever refused a job because you didn't like the customer's plans for the interior – or is the customer always right?
We're very lucky most of our customers come to us because of our designs and the quality of work we do. Traditional style interiors seem to be the bulk of what comes our way. No the customer is not always right, but it's usually not a problem educating them on what looks right in their car.
5. Finding a balance between functionality and design can sometimes pose a problem. Are you willing to sacrifice one for the other? Which do you choose?
I'm not sure who coined the phrase, but form does follow function in most cases. But let's not forget the cars we deal with are all show cars at some level, so there are some sacrifices that have to be made. We do our best to make everything serviceable for the customer; a line I use a lot in the shop about taking something back apart is "It doesn't have to be easy it just has to be doable" Another line I use a lot is "we do a lot of things you don't see, but if we didn't do it, you would see it".
6. You changed the hot rod industry when you created the BopTop convertible top for the 1928-29 and 1932 Ford Roadsters. How has its success changed your business? What was the inspiration behind it and how long did it take to go from design to finished product?
The biggest change is working a lot more hours. The upholstery shop and the top business are two separate businesses and both require a lot of attention.  Inspiration for the top came when I was building myself a 32 Ford roadster. George Atkins, who later became my partner in the top business, and I were talking about getting a top to fold-down into a top well, before it was available. He said, "How about a top that comes apart and stores in the trunk?" After a couple of proto types, the Bop Top was born. It took just about a year to go from idea to market. It has been a huge success for us.
7. You've described your style as "innovative tradition – a desire to honor what has gone before and is now recognized as classic, while bringing new refinements and style to these same classic designs". Do you ever experiment with other styles – like Period, Modern, Tech, Luxury, Sport or Original?
Like I said previously, we do a lot of traditional hot rods, and the classic designs are what work well for us. It gets harder and harder to come up with new designs especially doing so many traditional cars. We do get our fair share of customers who want modern or high tech and we are very capable of meeting their needs as well.
8. What's the best business advice that you've ever received? If you could share advice with current or aspiring auto trimmers, what would it be?
Some of the best advice I've received has as much to do with life as it does with business. "Do what you say you're going to do" and "your word means everything". The best advice I can give to you guys coming up in the industry would be "Don't sell yourself short. You are craftsman, which is a dying breed".
9. You've been an auto trimmer for three decades. Surely you've seen a lot. How has the industry changed since you first started, and how do you feel about these changes?
I'm starting my 37th year in business so I have seen a lot of change over those years. The biggest change I've seen is in the quality, design and craftsmanship. What we thought was a great job 35 years ago looks pretty plain compared to today's standards. The craftsmanship and attention to detail that's going on today is amazing.
10. What does the future hold Sid Chavers Company? What legacy do you hope to leave behind?
I hope the future holds a few more products for us. We are just coming out with an opening rear window for convertible tops as we speak and we've got a few more ideas brewing. At the upholstery shop we always try to do the next job a little smarter and better than the last. As far as legacy I just hope I'm remembered for being a hard-working craftsman.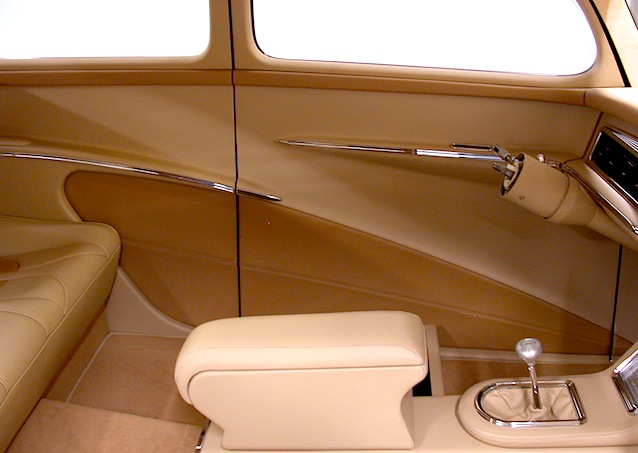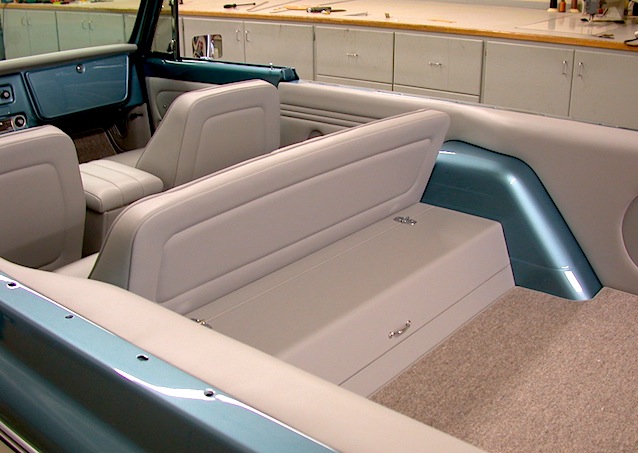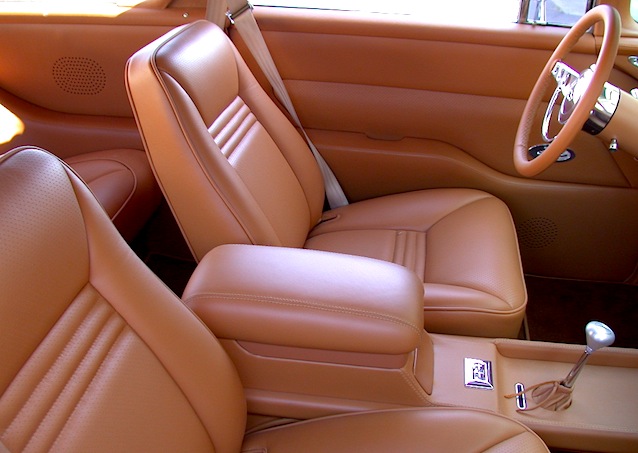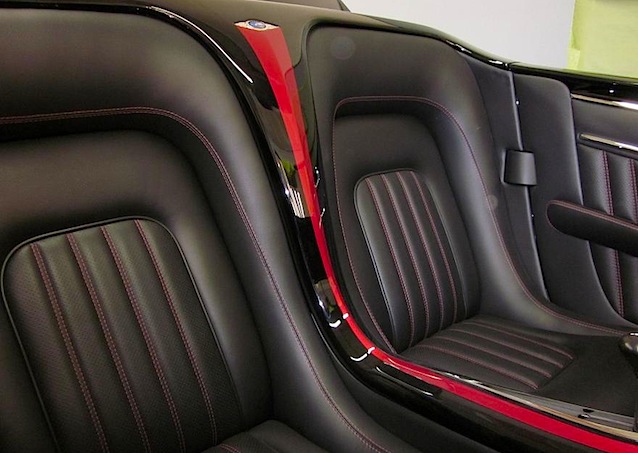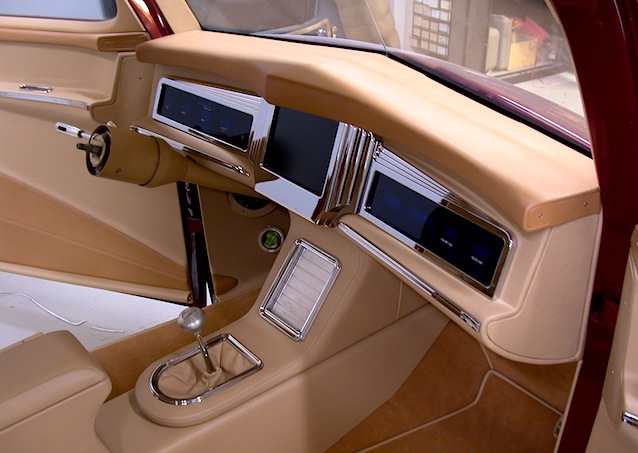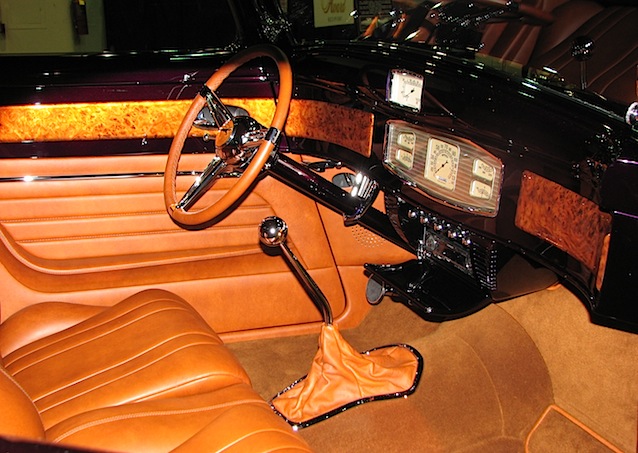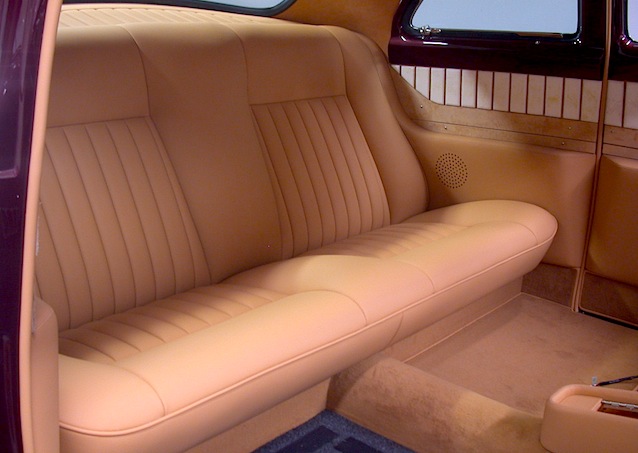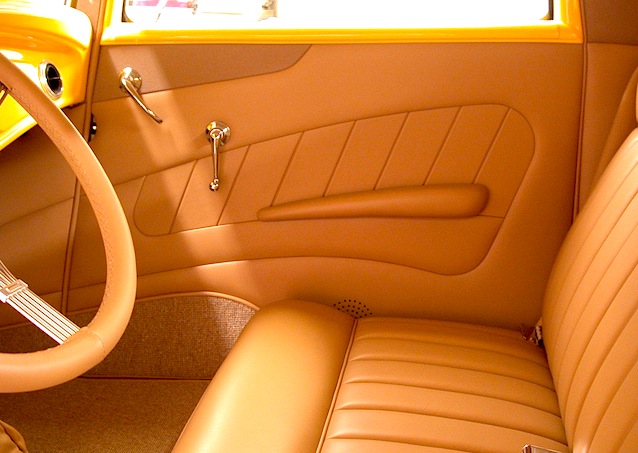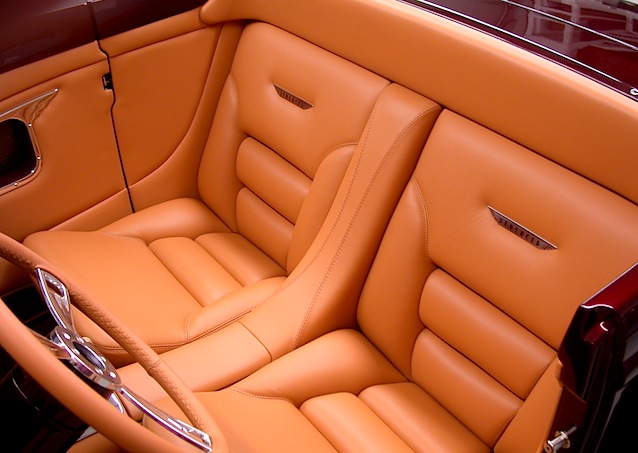 For more pictures of Sid's work, see the Sid Chavers Company website.
Special thanks to THR community member Mike, aka "Selvage", of Palo Alto Upholstery for helping to facilitate this interview.