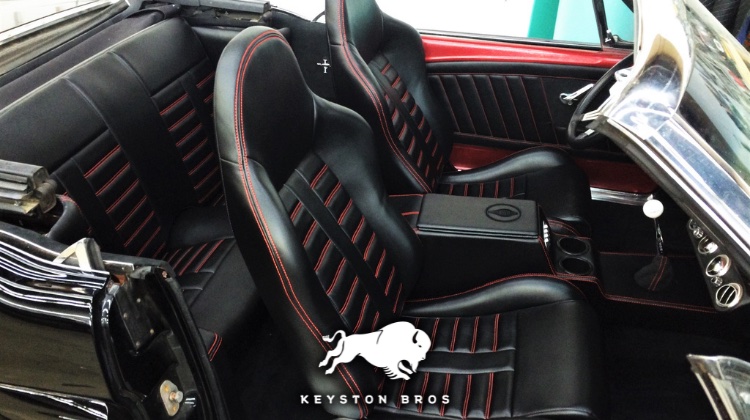 Keyston Bros' just released its highly anticipated 2022 Automotive Catalog, and it's available for FREE to all upholstery shops.
The 1st edition catalog features everything you need to turn out jaw-dropping interior builds – including vinyl, leather, headliner fabric, carpet and loads of tools and supplies.
"We went to great lengths to make our automotive upholstery catalog as helpful as possible to shops," said Brooke Kahn, VP of marketing for Keyston Bros. "Inside, you'll find product specs, images, photos, installation shots, and so much more."
Among the many products featured are:
Alcantara – An Italian synthetic suede that's easy to clean, offers more grip on sports seats, and remains cool to the touch. Available in 45 colors, it's a popular choice for trimmers looking to add more texture to their interior designs.
Paloma – A premium choice in automotive vinyl and leather. It's soft to the touch and features a tight, smooth grain. Each sku has an exact leather match and coordinating MB-4 and S-2000 perforation options.
Keyston Headliner Program – Their Brushed and Flat-Knit Headliner Fabric are superior to most aftermarket offerings. And their American Classic Value Headliner offers exceptional savings to customers. They're available in 56 colors.
The entire catalog is available online in a free, interactive digital format that makes it easy to view on your desktop or smartphone. If you'd like a hard copy, just reach out to a local branch and request one.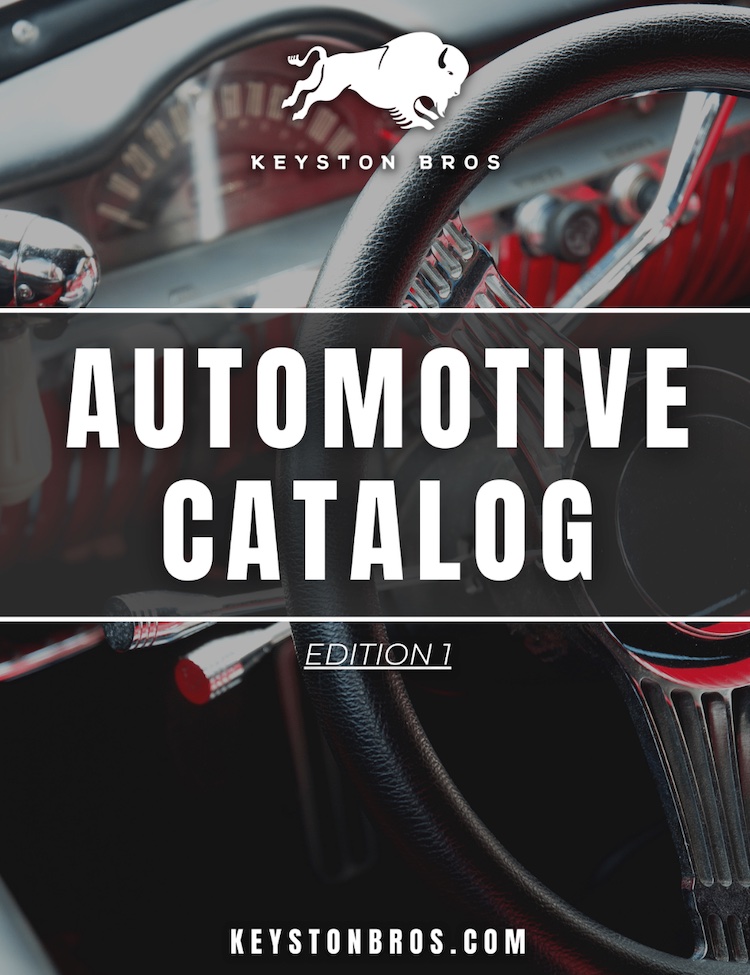 "We designed our Automotive Catalog in a way that makes it quick for you to find exactly what you need," said Kahn. "Whether it's a product like QTC Contrast Thread or a service like custom quilting, you'll find it in no time at all."
Founded in 1868, Keyston Bros is one of North America's leading suppliers and innovators of fabrics, vinyls, leathers and textiles. They serve numerous markets, including automotive and marine. With 19 warehouses and branches across the United States, there's always a Keyston Bros location close by.
To learn more about Keyston Bros, and create a shop account, visit keystonbros.com. You can also follow them on Facebook and Instagram. And don't forget to check out their general Upholstery Supplies Catalog too.