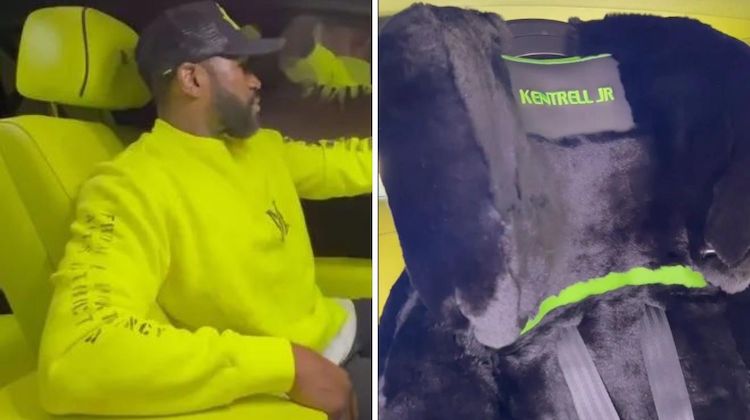 Floyd Mayweather reportedly paid $18,000 to have his grandson's car seat upholstered in mink fur.
The boxing champ recently bought a 2022 Rolls-Royce Cullinan, which he upgraded with a host of extravagant features — including mink upholstery and flooring.
To ensure his 1-year-old grandson also enjoys the ride, he got him a child car seat trimmed in mink as well, TMZ reported.
For the customizations, Mayweather reportedly went to luxury car consultant Obi Okeke, aka Doctor Bugatti. However, it's unclear who actually did the upholstery work.
Regardless, it sounds like Okeke made a hefty markup. I'm not sure how much it costs to purchase mink fur, but $18,000 seems kinda high, right?
Then again, they don't call him "Money" Mayweather for nothing.