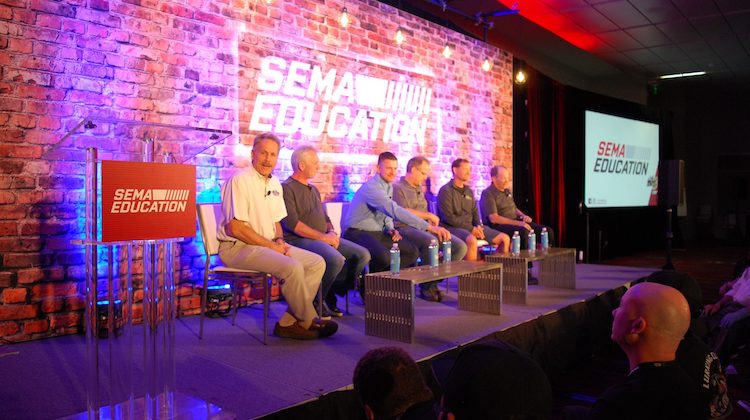 Interested in sharing your knowledge and skills with the auto industry? Then apply to become a speaker at the 2023 SEMA Show.
There's no better way to stand out in the industry and ensure the next generation of trimmers is prepared to build on everything we've learned and achieved than by hosting a SEMA Show seminar.
"The SEMA Education program is the best place for speakers to raise their profile, share their expertise and connect with an eager-to-learn audience looking to shape the future of the automotive aftermarket," said SEMA Director of Education Pamela Brown-Matthis. "Speakers who are passionate about helping others and who can deliver high-value educational content are invited to apply."
Among the many topics SEMA is recruiting speakers for are technical training and fabrication, vehicle customization, brand development and small-business strategy.
All speakers should focus on industry issues and not specific companies or agendas.
To be considered, you'll need to submit a proposal on what you'd like to cover, highlighting your expertise on the subject.
The deadline to submit a proposal to speak at the 2023 SEMA Show is February 10. The show will be held October 31 – November 3 in Las Vegas, Nevada.
To submit a proposal, click here.