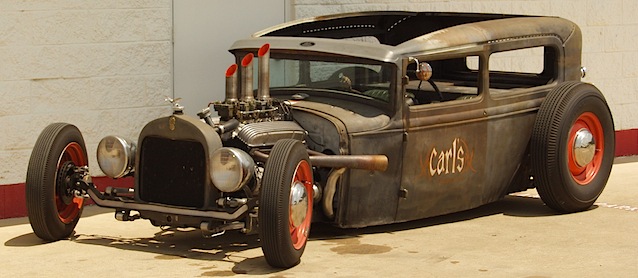 In a previous article, we featured photographs of unloved vehicles that have been left to rot in backyards and junkyards all across the country. But what about cars that are loved — just rotted by design?
A rat rod is a distinct genre of automobile that rose out of 1970's hot rod culture to counter the trend of pristine restorations and customizations that often alienated car enthusiasts with limited funds. The rods, which are typically coupes or roadsters from the late 1920's to late 1950's, were initially plain vehicles with souped-up powertrains. To save money, owners would leave them in primer paint and put blankets over their upholstery.
As the genre became more popular — due in large part to magazine coverage — the look of rat rods transformed from necessity to novelty. It wasn't long before owners began purposefully neglecting and even beating up their vehicles to make them look more worn. Owners also began organizing rat rod car shows and awarding prizes to those with the most disintegrated rides.
Ironically, today car enthusiasts pay a lot of money for distressed paint jobs and interiors so that they could boast about owning the baddest rat rod on the block. For those of us who've spent years honing our skills to become masters of our craft, it's a nightmare for sure — but to each his own I suppose.
Below are our picks for 10 best — and by that we mean nastiest and grimiest — rat rod interiors.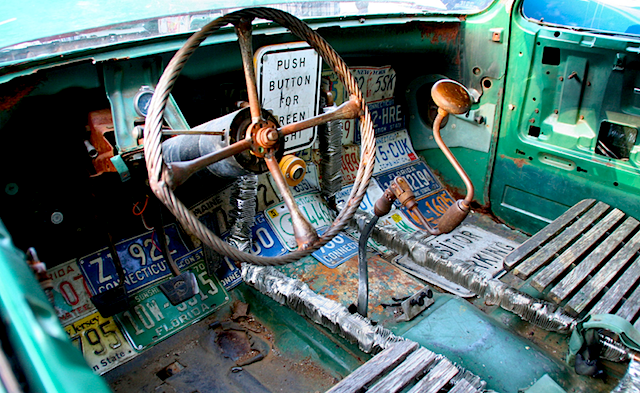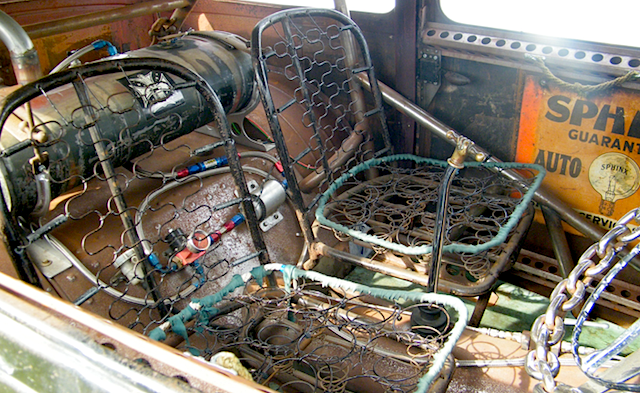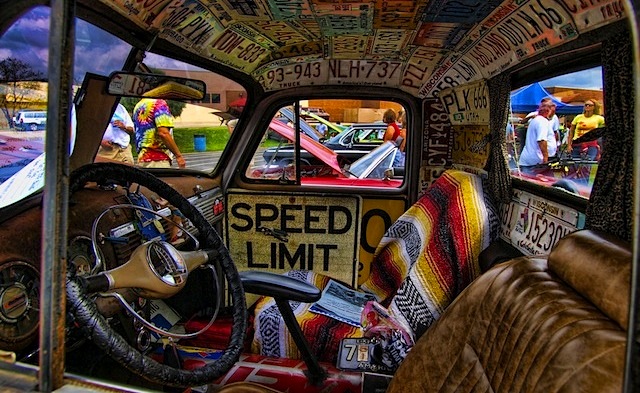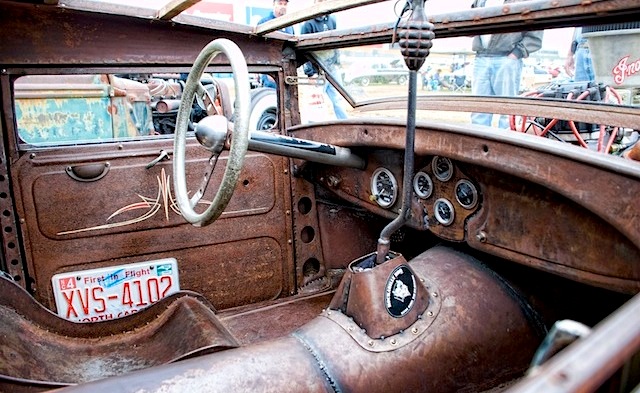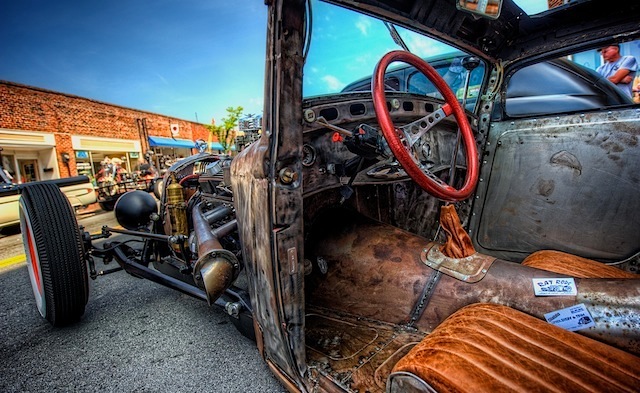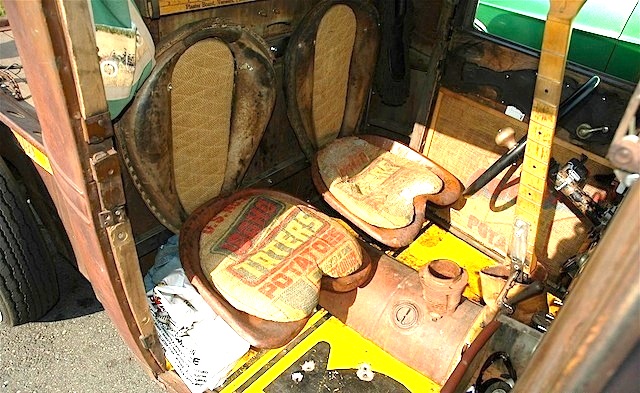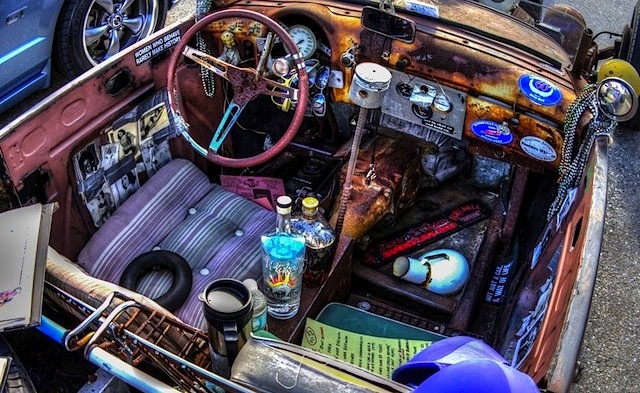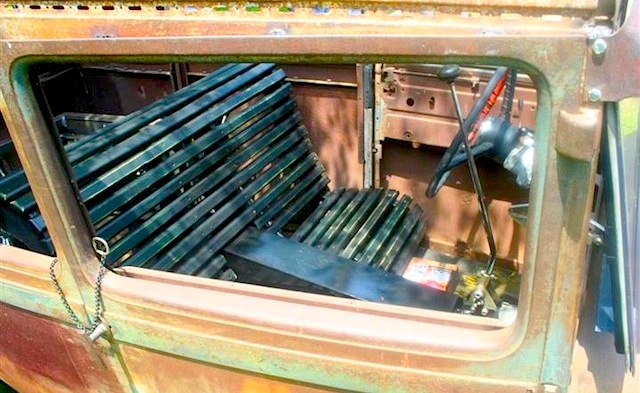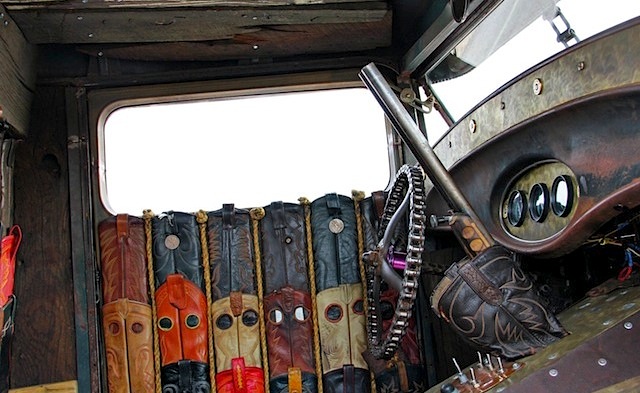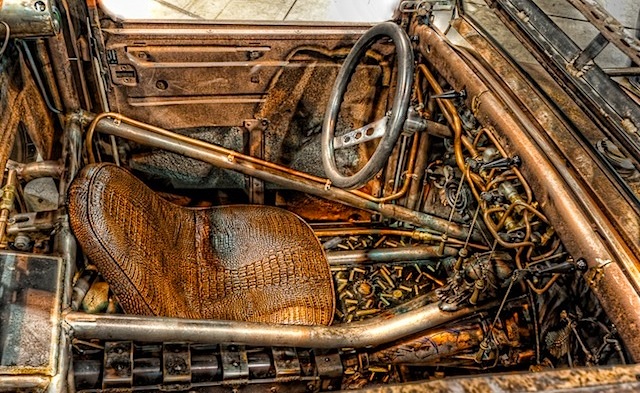 What do you think? Share with us your thoughts on rat rod culture in the comments section below.