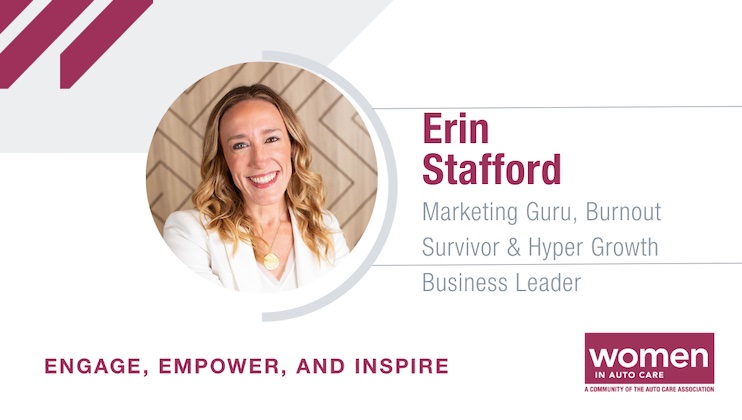 Women in Auto Care is hosting a free half hour web seminar with marketing guru, burnout survivor and business leader Erin Stafford.
Women in Auto Care is a group of auto care professionals dedicated to providing opportunities, education and career leadership to women in the auto care industry. Their "Empower Half Hour" series is a monthly seminar where women who are shaping the aftermarket industry provide loads of insight into questions like:
What's the best advice you've ever received?
How do you make decisions?
How has your career pivoted?
How do you stay motivated?
The series is designed to help empower women in what is generally a male-dominated industry.
The free event will be held online on April 14 at 1:00 pm ET. Click here to register.