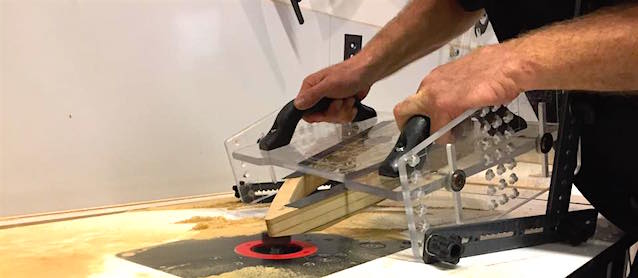 Interested in 3D routing, but think it's too difficult to master? Think again.
Mobile Solutions USA just introduced a new tool that allows fabricators to quickly and easily create 3D components on their routing machines.
For those who don't know, 3D routing is the technique by which curvature is added to interior components – such as center consoles, dashboards and door panels – created on a routing machine.
In recent years, the use of routing machines to shape wood, medium-density fiberboard (MDF) and plastic has revolutionized the way custom interiors are built. But the machines aren't without limitations. They can only cut on a 2D plane, resulting in a finished product that's always flat.
Well, not anymore!
The SFS Animal Router Shield System by Mobile Solutions USA now allows fabricators to create 3D components with their traditional routing machines. In the following video, Mark from Car Audio Fabricators demonstrates how:
With its smart, simple design and ease of use, the SFS Animal is a game changer. Now the possibilities truly are endless.
The SFS Animal Router Shield System sells for $324.99 and is available only through Mobile Solutions USA. To purchase your own, visit MobileSolutions-USA.com.