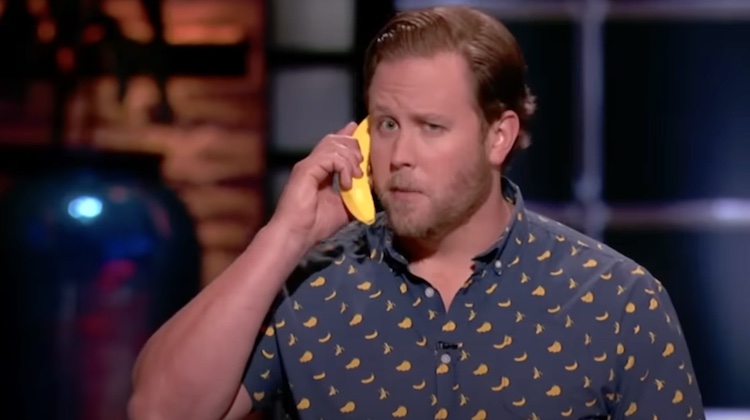 Max Brown, president of Garrett Leather, was featured in the latest season of "Shark Tank" pitching his side hustle Banana Phone.
In the hit ABC Show, season 14: episode 2, Max and his partner Brian Brunsing ask for $250,000 in exchange for 10% of their company Banana Phone, which sells a banana phone handset that syncs via bluetooth to a smart phone.
The quirky product made more than $1.6 million in lifetime sales and even shares a portion of its proceeds with the conservation group Gearing Up 4 Gorillas.
It's a fun product and a strong pitch, but will they get a deal? Tune in to find out…
Based in Buffalo, New York, Garrett Leather is a supplier of Italian leather upholstery — and apparently a supporter of creative, outside-the-box thinkers.
Although we were surprised by Max's appearance, we have to admit that it's really cool to see someone from our industry make it into the tank!