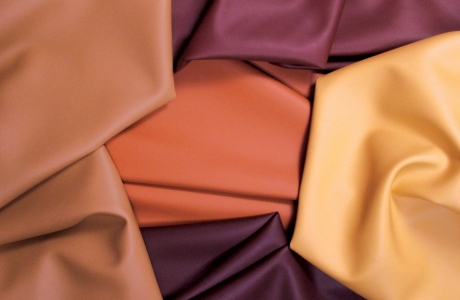 Enduratex recently launched a new line of leather simulated vinyl called Gran Reserva.  This faux leather is comparable to Ultraleather, but at roughly $30 per yard, it sells for less than half.
Not only does Gran Reserva have the soft grain and indistinguishable touch of genuine leather, but it's even backed with a simulated suede microfiber.  Trim shops will appreciate this, because vinyl tends to adhere to panels much better when it's cloth-backed. Best of all, it also has great stretch – which will allow you to cover even the most contoured surfaces. Gran Reserva measures 54" wide and is available in twelve color options.
I predict that Enduratex's Gran Reserva will dethrone Ultraleather as the new king of leather simulation.  Don't believe me?  Contact The Miami Corporation for a sample card and see for yourself.
— — —
The Hog Ring is the #1 online community for auto upholstery professionals and enthusiasts. Here you can browse pictures, read news and connect with others who share your passion for auto upholstery. You can even check us out on Facebook and Twitter!