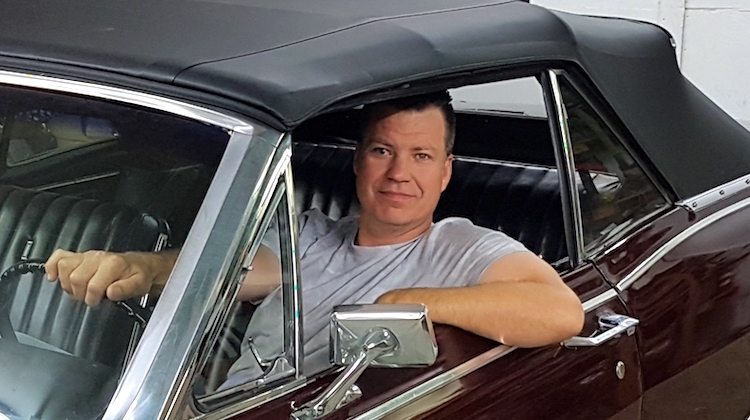 When 17-year-old Derek Friesen was hired to install auto glass at a local repair shop, he couldn't have imagined that it would lead to a successful career in auto upholstery.
Nearly 30 years later, Derek is the proud owner and operator of Custom Creations, one of Canada's premier hot rod upholstery shops.
Derek has garnered praise throughout the industry not only for his precise trimming but his unique set of fabrications skills. In fact, he's just as talented with sewing as he is with welding, fiberglass and woodwork. Putting each of these skills to use on his clients' cars, Derek creates high-quality interiors that regularly drop jaws and win awards.
We recently spoke with Derek about how he got his start, his thoughts on the craft and much more. Let's meet the trimmer…
Name: Derek Friesen
Business: Custom Creations
Location: Chilliwack, B.C. Canada
Website: customcreations.ca
Instagram: Instagram.com/customcreations.ca
Facebook: Facebook.com/customcreations.ca
Equipment: Pfaff 1245 x 2, Pfaff 1296, Juki 1508 and Consew DSC-S4 Skiver
How long have you been trimming? 29 years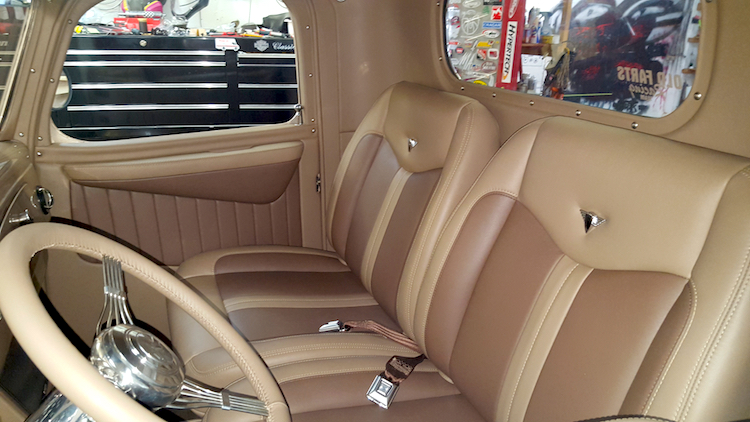 How did you learn auto upholstery?
I first learned about upholstery when I was working as a teenager at Apple Auto Glass. After seeing the seats that one of my coworkers, Rick Clark, had made for a 1955 Chevy, I fell in love with upholstery and wanted to learn more.
I was hired to do auto glass, but would take any opportunity to tinker around on the sewing machine in the shop (even if it meant after hours). Without any formal training, I basically just taught myself and learned from my mistakes. My first project was to reupholster my 1985 Honda Civic SI, which took 3 or 4 times before I was happy with the outcome.
As I picked up the trade, the shop asked me to start doing some of their upholstery jobs; convertible tops, vinyl roofs, seat repairs, etc. It was in these years that I developed a passion for cars, upholstery and stereos.
After six years with Apple Auto Glass, at the young age of 23, I decided that I would venture out on my own and start building custom car interiors.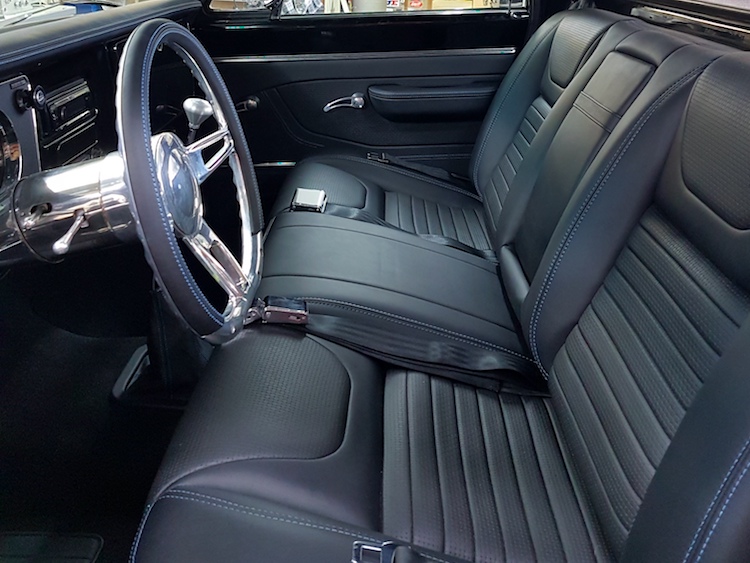 What's your favorite aspect of the craft?
I love that the upholstery trade is always changing. Gone are the days where it was just using a sewing machine. The trade has escalated to a much higher level and requires a much more diversified skill set.
The trade has become very expansive and I am not just a trimmer anymore, but also a fabricator. I get to work with many different mediums (metals, fiberglass, wood, polycarbonates, etc) and many different pieces of equipment (C&C cutters, welders, pattern and design tools, computer-based programs just to name a few).
But for me, it all still starts with a pencil and a piece of paper.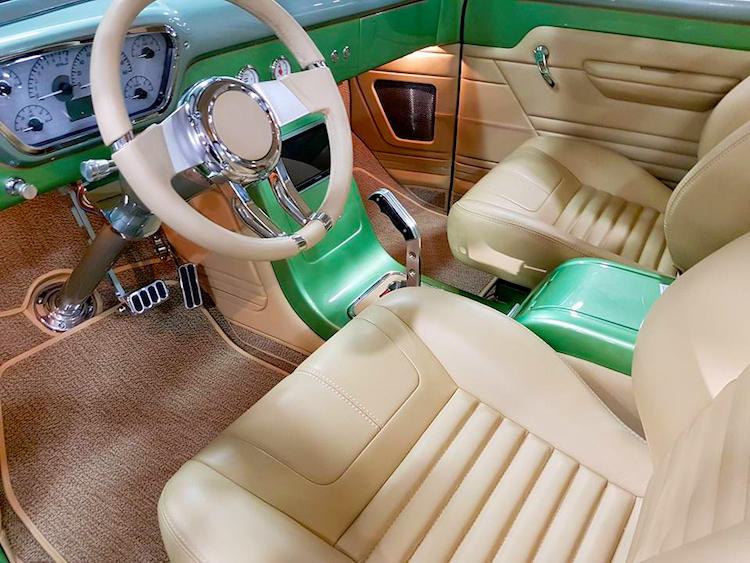 What's your upholstery pet peeve?
There is nothing more annoying than a client who seems to know more about what you do and then assumes that the job is so simple and can be done in minutes. Many customers have no idea the effort and hours of work that it takes to make their vision come to fruition.
What's the best part of being a trimmer?
The best part about being a trimmer is the fact that I get to work with my hands and create beautiful pieces. When the job is done and I stand back and look at my work and see the details and how everything has come together, I am often amazed that I was able to build something like that.
I love that I get to build and create one-off pieces and that I am always pushing myself and learning new ways and methods to get an even better result.
Getting paid to do something I love is pretty awesome too.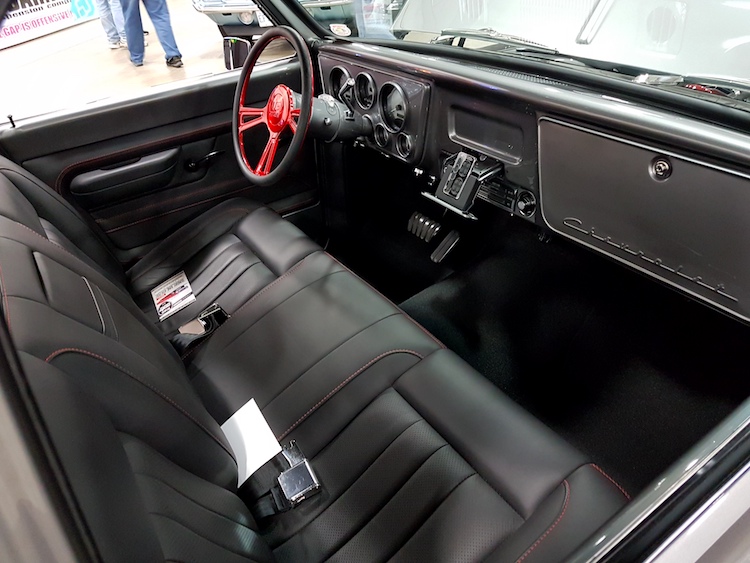 What concerns you most about the industry?
The biggest concern in this industry is the lack of people who are willing to learn the craft. Unfortunately, it seems that upholstery is a dying trade.
This really saddens me, as there are a lot of great opportunities in this industry and chances for trimmers to show off their creativity. Almost every upholstery shop I know is in need of good trimmers or someone who is passionate about learning the trade.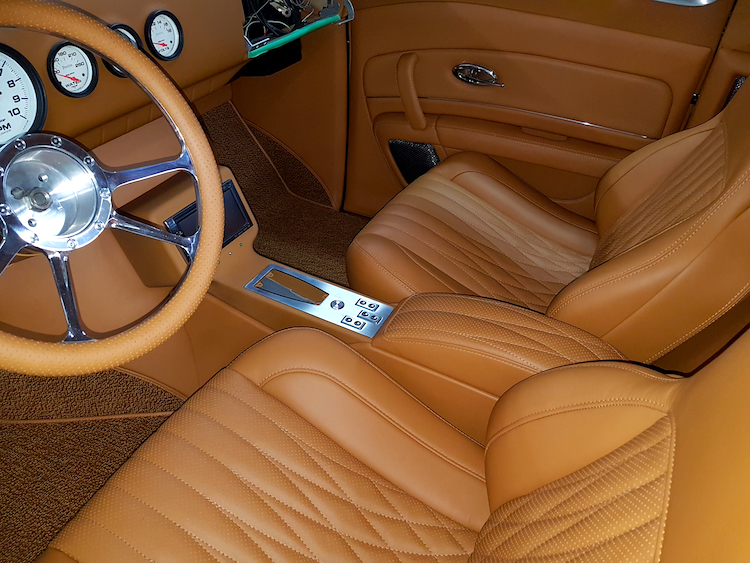 Find out how to be featured in our "Meet the Trimmer" series by emailing info@thehogring.com.