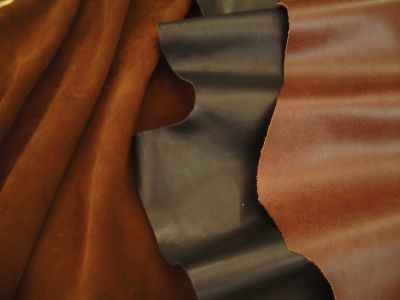 Have you noticed the rising cost of leather ? According to Furniture Today, leather suppliers report that their prices have increased anywhere from 10% to 40% since last year. Interestingly, demand hasn't waned.
Furniture  Today explains:
"[H]ide prices will continue to rise for the foreseeable future because demand for leather used by the footwear and automotive industries is soaring while hide supplies worldwide are declining in the wake of reduced beef consumption.
And buyers of leather for footwear and automotive are willing to pay virtually any price for their hides because – unlike upholstery – the leather accounts for a relatively small percentage of the product's cost, executives said. […]
'It doesn't matter if their Mercedes costs $1,000 more because of the (more expensive) leather. They know they can still sell it,' said Rick Colford, president of Hulshof Leather USA, a unit of Royal Dutch Tanneries. [more]
So how does this impact auto trimmers?
Demand for leather is still high – so there's no worry there. However, to keep your profit margins relatively equal to that of last year, you'll need to take the rising cost of leather into account before giving customers price quotes or estimates. Otherwise, you may find yourself making 10% to 40% less profit on the same types of jobs you did last year.
Also, considering the popularity of leather, you may want to work harder to up-sell leather hides to vinyl customers who can afford it and simulated leather to leather customers who can't.
— — —
The Hog Ring is the #1 online community for auto upholstery professionals and enthusiasts. Here you can search for jobs, browse pictures, read news and connect with others who share your passion for auto upholstery. You can even check us out on Facebook and Twitter!