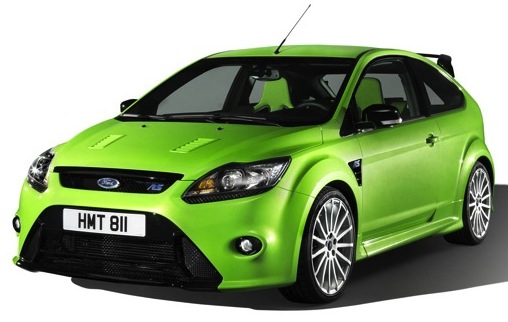 Speaking of eco-friendly car interiors, the upcoming 2012 Ford Focus is set to feature upholstery made from recycled jeans pants – not in the seats, but as carpet backing and sound absorption material.
The initiative is part of Ford's commitment to "reduce, reuse and recycle." Ford product sustainability manager Carrie Majeske explains:
"The good news is these jeans didn't end up in a landfill, nor did we use the water, fertilizer and land to grow virgin cotton. It's an alternative that our customers can appreciate, it's cost effective, and it's better for our planet. These are the kinds of sustainable solutions we are looking for in all our vehicles." [more]
So how many pairs of used jeans will Ford incorporate into the new Focus? Roughly two pairs of "average-sized American jeans" – which, if you've read recent health reports on obesity in this country, you know is a lot of denim.
Fortunately, the Focus' interior won't look anything like these ugly denim-trimmed car interiors.
— — —
The Hog Ring is the #1 online community for auto upholstery professionals and enthusiasts. Here you can browse pictures, read news and connect with others who share your passion for auto upholstery. You can even check us out on Facebook and Twitter!