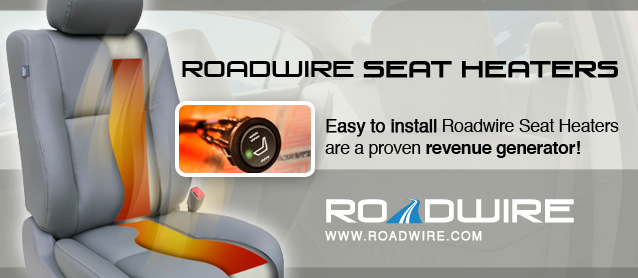 It's The Hog Ring's one-year anniversary! To show how much we appreciate our readers, we're giving away a Roadwire seat heater kit to the reader who leaves the best comment of the week.
The rules are simple. Read any article (new or old) on The Hog Ring and leave a comment. At the end of the week our editors will choose the best comment and send the person who wrote it a Roadwire seat heater kit!
Why a Roadwire heater? Because it's winter, our customers are demanding them and Roadwire's are the best.
Roadwire explains:
Seat heaters are the most desirable upgrade to any seat. Roadwire's seat heaters are engineered to the highest safety standards, allowing the rapid heating with even heat distribution over the entire surface. With high/low temperature heating control and a dual illumination switch, Roadwire's seat heaters are the perfect comfort seating option.
A special thanks to Roadwire for sponsoring this week's giveaway. We at The Hog Ring are big fans of the company and highly recommend their products.
Roadwire opened its doors in 1969 and has since grown to become North America's largest manufacturer of aftermarket leather interiors. In fact, they pioneered the industry all while remaining family owned and operated – just like most of us. You got to love that!
To learn more about Roadwire and its products visit: www.roadwire.com.
The contest for best comment starts today and runs for seven days. We'll announce the winner on Monday, February 13.