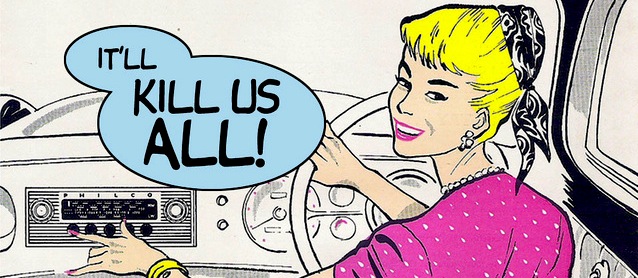 Even with anti-lock brakes, traction control and front and side airbags, cars aren't safe. But there was a time when they were even more dangerous – and their interiors were largely to blame. Popular Mechanics has put together a list of "The 13 Most Dangerous Car Interiors in History". Why some cars made the list may shock you.
Describing three vehicles from its list, Popular Mechanics writes:
1905 Darracq 200HP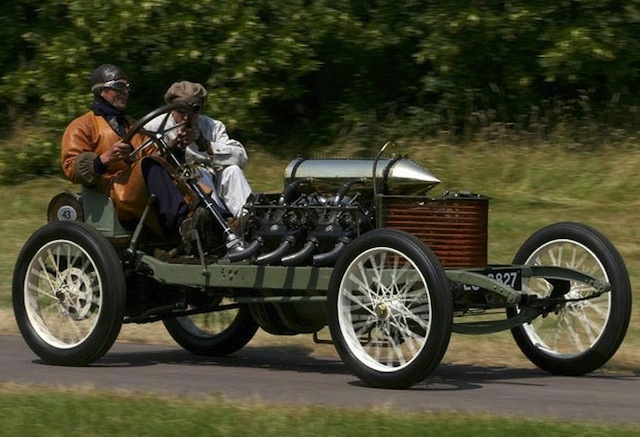 Talk about rudimentary safety: The 1905 Darracq 200HP set speed records in Europe but had zero bodywork, just open chairs on a naked chassis. But, in a bit of clever ingenuity, Darracq cleverly offset the buckets so that the passenger sat slightly behind the driver. The advantage? In a curve, when the driver had the wheel to hold on to, the passenger could grab the driver's shoulders to keep from being flung from the vehicle.
1953 Mercury Monterey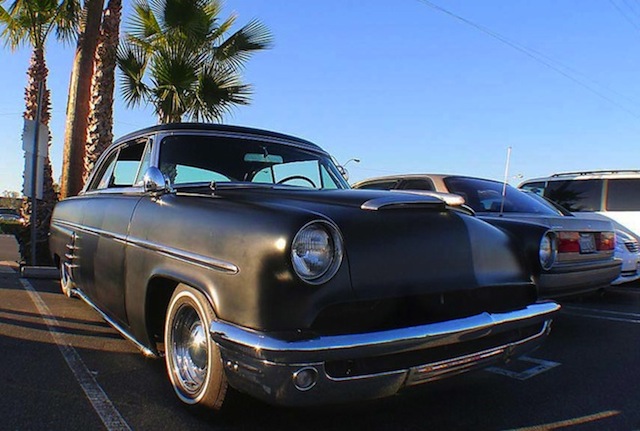 There were a lot of pointy objects on the dashboards of pre-1980s cars. Many cars of the 1950s had steering-wheel hubs that protruded like missile ends, just waiting to impale the driver. Mercury used aircraft-style levers for the vent settings of the Merc-O-Therm Heater in this Monterey, though it at least put the steering wheel in front of these metal levers, which likely prevented some level of harm. But even as Mercedes was pioneering a collapsible steering column that would debut later in the same decade, all cars of the era had fully rigid columns. Some of those would telescope to a steering box that sat ahead of the front axle, and a head-on collision would drive the column toward the driver.
1961 Lincoln Continental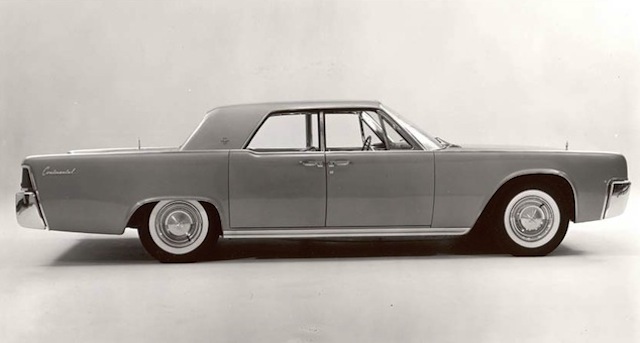 "Suicide doors" got their name for a reason. Many early cars didn't have locking doors, door latches opened by pressing downward, and a downward-opening latch often served as an armrest. It was a recipe for catastrophe. Without a seatbelt, anyone chilling in the back of a car with rear-swinging doors could easily fall out, especially since the wind would catch the door and blow it open. The gorgeous 1961 Lincoln Continental had suicide rear doors, harking back to a much earlier era of coachbuilt luxury cars of the 1920s.
More: See Popular Mechanics' full list of "The 13 Most Dangerous Car Interiors in History" and share with us your thoughts in the comments section below.