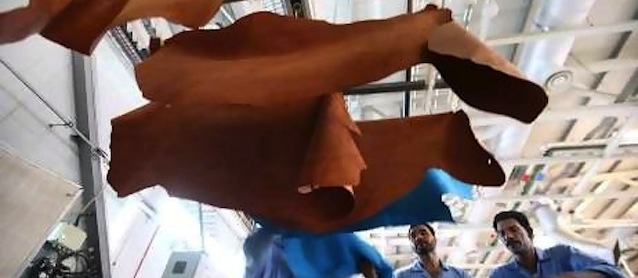 Long gone are the days when camel was just a color – now you can actually upholster cars in their skin! The National recently sat down with Jean-Marie Gigante, French leather-science expert, to talk about the benefits of upholstering in camel leather and where you can get it.
The National writes:
Camel hide…has 10 times as many fibres per square centimetre as cow hide, which helps protect the animal in the extreme environments that it traditionally inhabits. "As a result, you get a leather that is extremely durable and extremely tough, with a higher tear strength than normal leather," Gigante explains. "You also have a nice pattern that is unique to the animal, which I find extremely attractive." [more]
Don't , however, be put off by talk of the leather's toughness and durability. Camel hides are also available in an "ultra-soft" variation that's been described as "supple" and "buttery".
While camel hides are priced about the same as cow hides, they are smaller. They also might cost you an arm and a leg to have delivered. Al Khaznah Tannery, the world's leading source of high-quality camel hides, is based in Abu Dhabi.
Nevertheless, customers looking to upholster their cars in something truly unique may still be interested. After all, alligator and ostrich are so overdone.
For more information on how to order camel leather, check out Al Khaznah's website: www.alkhaznahtannery.com