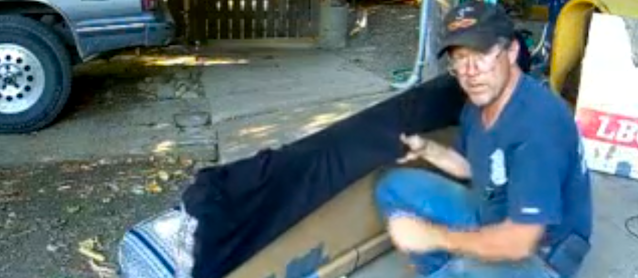 Check out these ridiculous videos by YouTuber Elderly Iron of Redneck Restoration on how to upholster the bench seat of a 1985 Chevrolet Silverado using only a utility knife, foam saw, spray glue, duct tape and one-size-fits-all seat cover.
Needless to say, the end result is horrendous. Hopefully, this is meant to be more of a comedy sketch than a serious tutorial.
Lines like this leave me 99 percent certain it's the former: "Now I'm using duct tape, which means this is amateur redneck reupholstery. If we were doing professional, we'd be using Gorilla tape."
Sadly, I'm sure we've all come across hatchet-job trimmers that actually do work like this – though not anyone in The Hog Ring community, right?
We don't take kindly to that kind of work here…