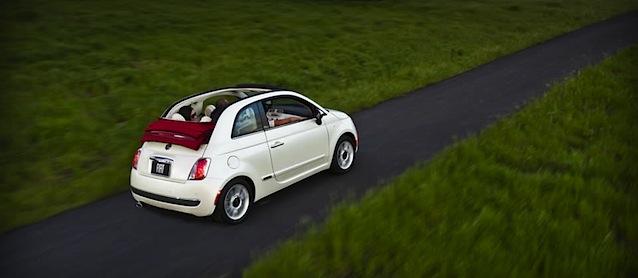 Check out the convertible top on the all-new 2012 Fiat 500c. A cross between a traditional ragtop and a sunroof, it features an accordion-style folding cloth top with a glass window – but retains its pillars, doorframes and even parts of the roof.
The top can be opened in different stages – acting as a sunroof or folding all the way down into the trunk for more of a convertible experience. What's more, it can be retracted while driving at speeds of up to 60 mph.
The 500c is new, so the chances of one coming to your auto upholstery shop for a replacement are slim. However, if you do a lot of business with dealerships, you may receive vehicles damaged in accidents or by vandalism.
In cases like this, you'll need to order the top from Fiat, as no major convertible top manufacturer carries it just yet. You'll also probably have to do some reverse engineering to figure out how it goes on.
If one does roll your way, we'd love to hear about your experience.