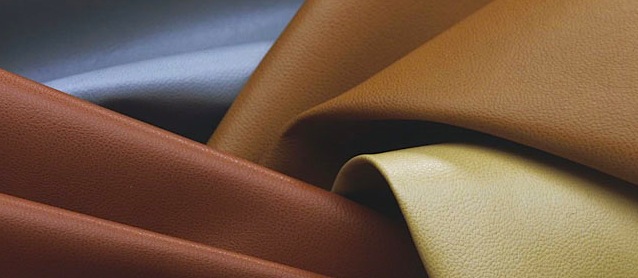 In the past, when manufacturing restrictions affected the quality of vinyl, it developed a bad rap – especially when compared to genuine leather. Dubbed plastic leather or "pleather", the general public disgraced the product and wrote it off as a cheap imitation of the real thing.
Today, technological advancements have improved the quality of leather-simulated vinyl to the point where it's arguably better than the real thing. The stigma, however, remains.
With the availability of quality faux leather like Gran Reserva, Ultraleather and Rave, that's just not fair. If the general public knew what we auto trimmers know about leather-simulated vinyl, the stigma would not exist.
Let's examine the facts:
1. Vinyl costs a fraction of the price of genuine leather. While a quality hide of leather runs about $300, it only provides around three yards of usable material. Most quality faux leathers cost less than a third of that. What's more, the uneven shape of hides makes for a lot of waste. Vinyl, on the other hand, can be cut all the way up to the fabric's straight edge. Combined, these characteristics of faux leather spell big savings – which we can in turn pass on to customers.
2. The feel and grain of vinyl has become so good that the average person can't even tell the difference between the two. In fact, most of my customers are surprised to find out that only the faces of their factory seats are leather and that the sides and backs are a color-matched vinyl. Quality that good almost makes faux leather a no brainer.
3. Leather-simulated vinyl is also much easier to work with. It's more pliable and stretches further than real leather, making the covering of sharp curves a cinch. Vinyl also requires less maintenance – never needing to be conditioned and taking longer to crack under the sun.
4. Oh and for our friends at PETA, consider this: no cows are harmed in the making of vinyl. Let's be honest, it seems a little old fashioned to slaughter a cow and wrap its skin around a car seat – doesn't it?
To me the advantages of faux leather are clear. So why do customers still prefer genuine leather?
Maybe it's the unmistakable aroma of a fresh hide. Or, perhaps it's the mere knowledge of knowing they've got the real thing. Whatever the case, I've got to admit that genuine leather has a certain je ne sais qui that no imitation can match.
What do you think?
— — —
The Hog Ring is the #1 online community for auto upholstery professionals and enthusiasts. Here you can browse pictures, read news and connect with others who share your passion for auto upholstery. You can even check us out on Facebook and Twitter!