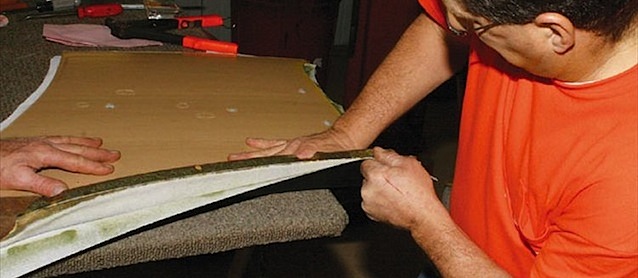 The U.S. Bureau of Labor Statistics has published its 2012 "Occupational Outlook Handbook" on the upholstery industry – a brief study that every rookie and seasoned pro in the field should read.
While the study doesn't separate auto upholsterers from those who work on home furnishings, it does provide valuable insight into our industry.
The handbook's main takeaways:
There are about 46,900 upholsterers in America – 36 percent of which are self-employed.
Of these upholsterers, five percent work in the craft of auto trim..
The median pay for all upholsterers is $29,960 per year or $14.40 per hour.
Employment in the field of upholstery is expected to grow by four percent from 2010 to 2020 – which is good, but still slower than the average for all occupations.
The figures in the 2012 report are based on statistics gathered in 2010. For the full report, visit the U.S. Bureau of Labor Statistics.