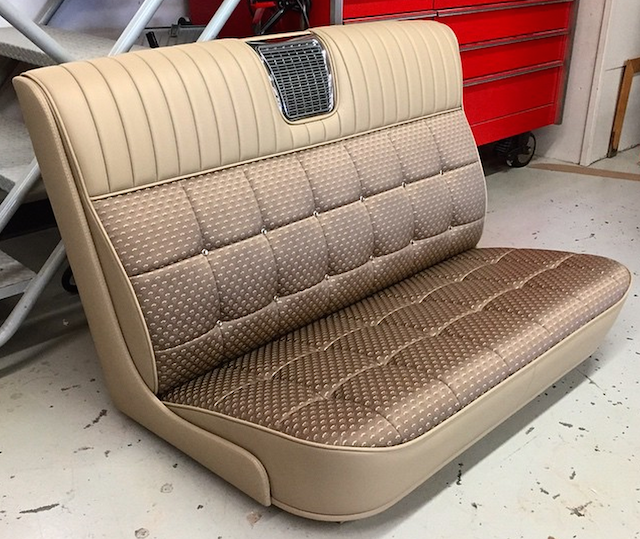 This Cadillac-inspired 1932 Ford 3W seat was trimmed by none other than Sid Chavers of Sid Chavers Company in Santa Clara, California — and posted to his Instagram account, where you can see more of his gorgeous work by following @SidChavers.
To learn more about Sid Chavers, read our exclusive interview with him: "10 Questions for Legendary Trimmer Sid Chavers." In it, he explains how he got his start in the craft of auto upholstery, his creation of the BopTop, and even the legacy he hopes to leave behind.
For more inspiring photos of upholstery projects by a range of auto trimmers , follow The Hog Ring on Instagram at @TheHogRing. Not on Instagram? No problem, as you can still check out our feed on the right-hand side of our website.
Also, keep your eyes posted to The Hog Ring's homepage, where every week we'll highlight a few of the best photos we saw on Instagram — just as we did today!