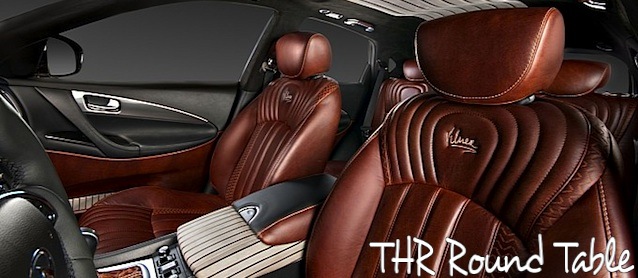 Vilner, the world-renown automotive interior design studio, has done it again – customizing an Infiniti EX37 like no other. A perfect storm of quality materials, creative vision and master craftsmanship combine to make this our favorite interior yet.
Auto Evolution outlines the materials Vilner used to create this one-off Infiniti:
The company used aniline leather for the seats, doors, sun shades, as well as for certain areas of the dashboard. The seats have also received a new design, which comes with new shapes and uses the "Vilner" logo and large, bright seaming.
Vilner used special materials (nubuck-maretta with details of VideoFlex Film Extra strips) for the roofliner, rear-view mirror and center console. The steering wheel has been redesigned and covered in Nappa leather, also receiving chromed details. [more]
It's obvious that when it came time to design the EX37's interior, Vilner didn't just think outside the box – it crushed it.
Nowhere is this more evident than its seats. Vilner disregarded classic vertical and diamond pleats in favor of a unique pattern that instantly catches the eyes and draws attention to its signature.
And while the marbled, brown leather they're cloaked in calls to mind the bourgie look and feel of Chesterfield wing chairs, Vilner breaks character by imprinting select panels with its logo – a modern, funky twist to an otherwise prim and proper interior.
However, such unique design cues aren't just limited to the EX37's seats. They can be seen throughout its cabin.
Its dash, for instance, only features leather wrapping on the bottom half – a beautiful way to tie it in with the vehicle's door panels. It also spits in the face of convention, as trimmers traditionally only wrap dashes on top.
If that wasn't enough, white pleats – that, in theory, should look out of place – adorn the headliner. But because Vilner takes time to match the console, seat backs and even the rearview mirror, it somehow works.
In fact, every aspect of the Vilner EX37 ties together nicely thanks to a supreme attention to detail – a quality Vilner takes seriously.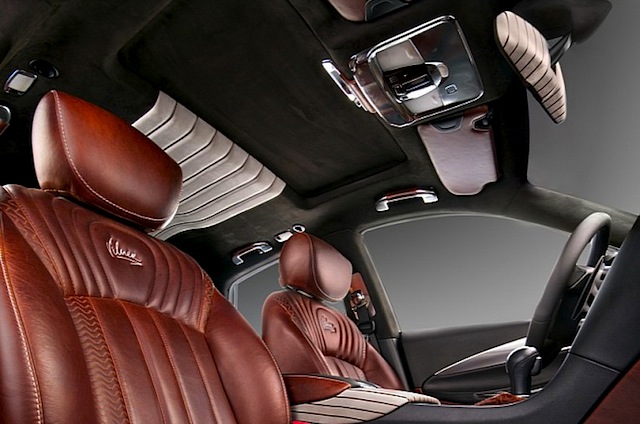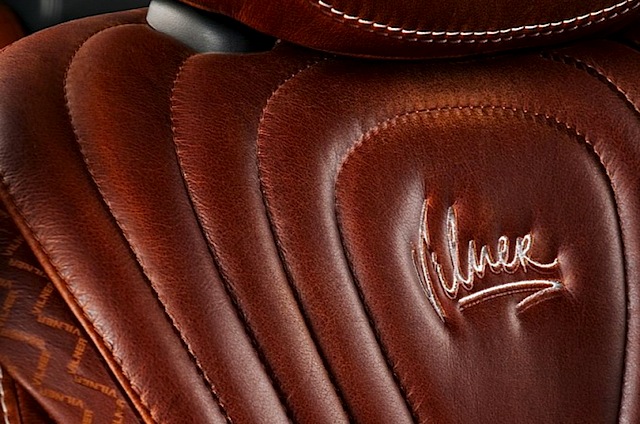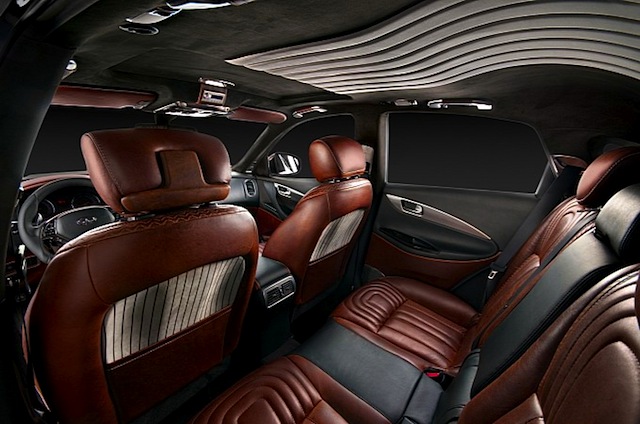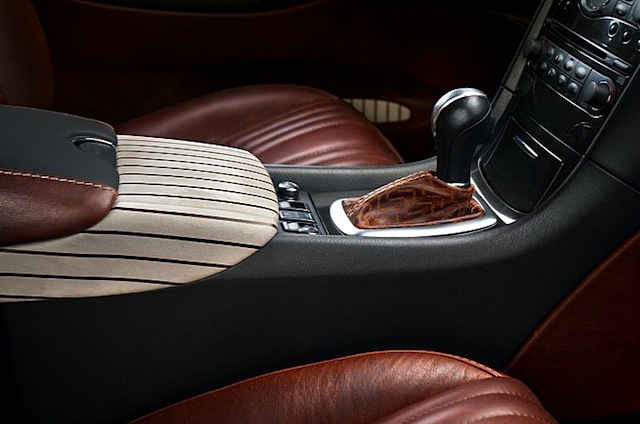 What do you think? We'd love to hear your thoughts on Vilner's Infiniti EX37 in the comments section below.