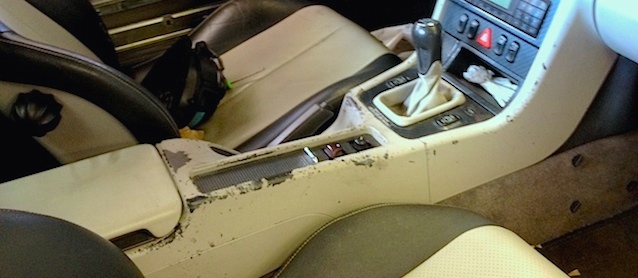 I recently purchased a 1999 Mercedes-Benz SLK 230 and discovered a major interior defect that owners have been struggling with since the vehicle debuted in 1996. Evidently, Mercedes-Benz used a low-quality paint on the cabin's interior plastics that scratches easily, leaving SLK owners with an ugly interior unbefitting of a luxury car.
Without a doubt, it wasn't something that I was going to tolerate in my car.
Although touch-up paints are available for a quick fix, they only mask the blemishes without preventing new ones from occurring. To solve the problem correctly and permanently, I needed to disassemble the interior and repaint all the affected panels.
The door panels, glove box, center console, instrument cluster bezel, and all remaining dash pieces had to be separated from all electrical and other accessories mounted to them and pulled from the car.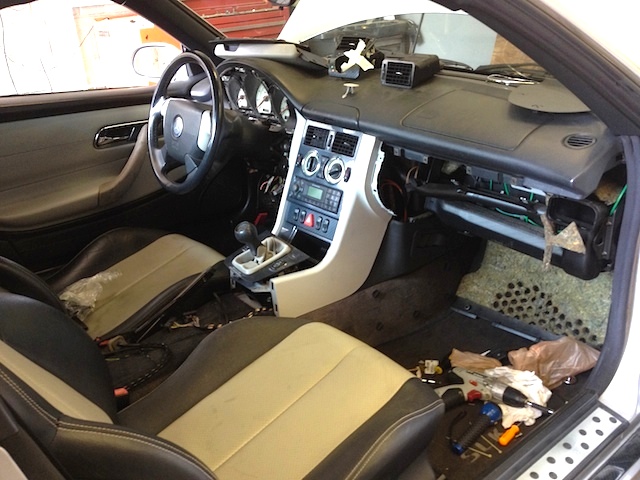 In most cases, you really don't need to do much more than sand and clean a plastic panel to prepare it for paint. However, the paint Mercedes-Benz used wasn't like anything I've seen before. It was sticky, hard to clean and scratched at the slightest touch. To avoid further problems down the line, I decided that the best course of action was to completely strip the plastics of the factory paint.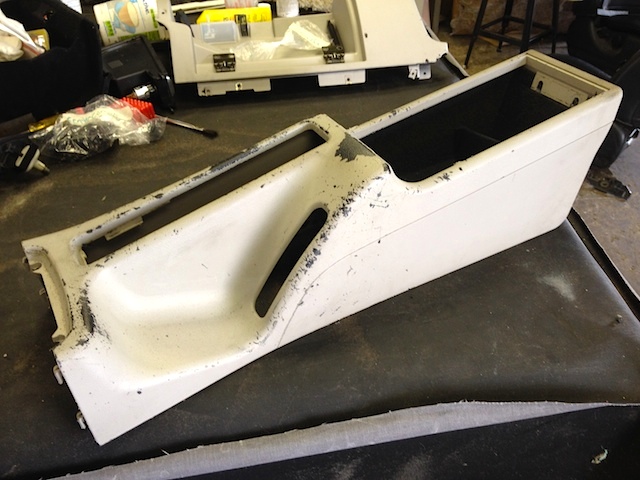 Knowing that harsh chemicals in paint-strippers could damage the plastics, I decided to soak them in water to remove the old paint. This method worked like a charm. After 24 hours of soaking, the paint practically peeled off on its own.  Any paint left on the plastic was scrubbed off with a rag or blown off with an air gun.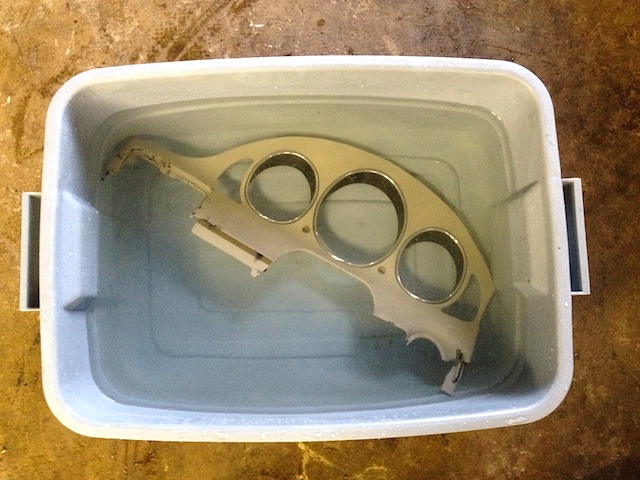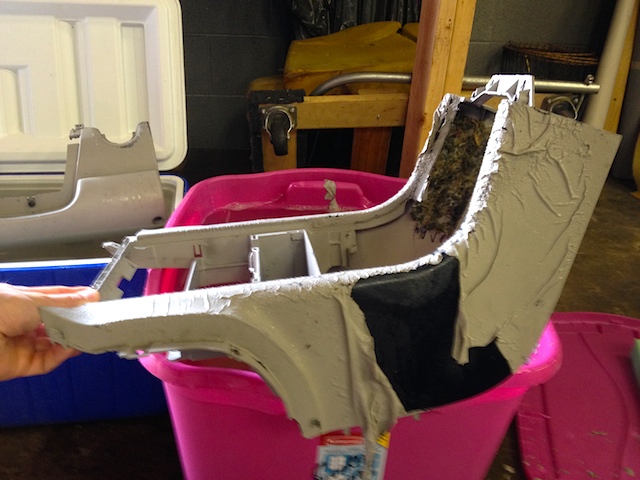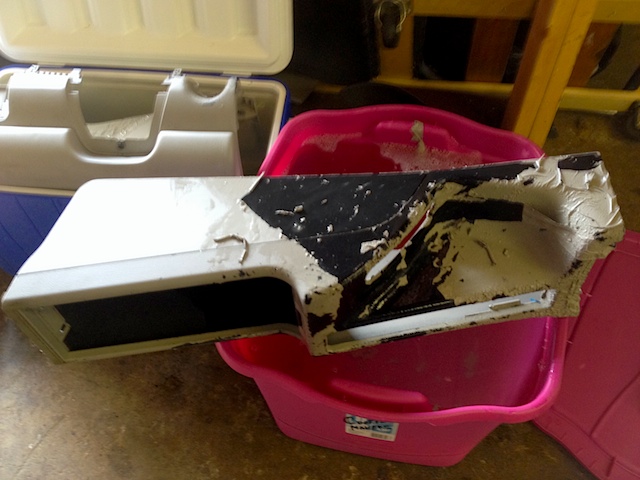 After the pieces were completely stripped of their original paint and allowed to dry, I began to prep them for paint. All parts were sanded with a 3M scuff pad, cleaned and degreased. I covered parts in tape that weren't to be painted.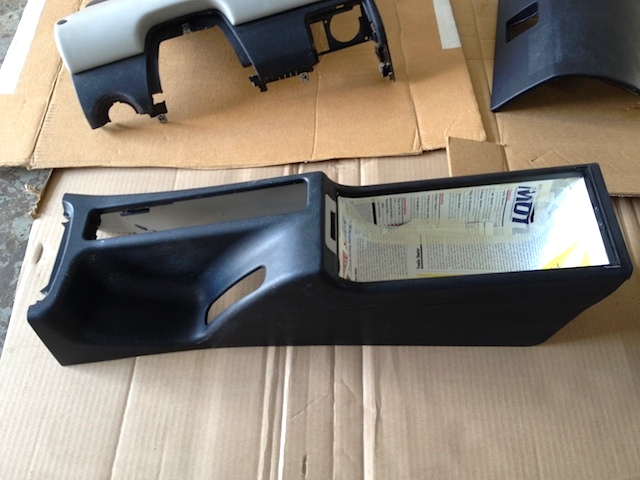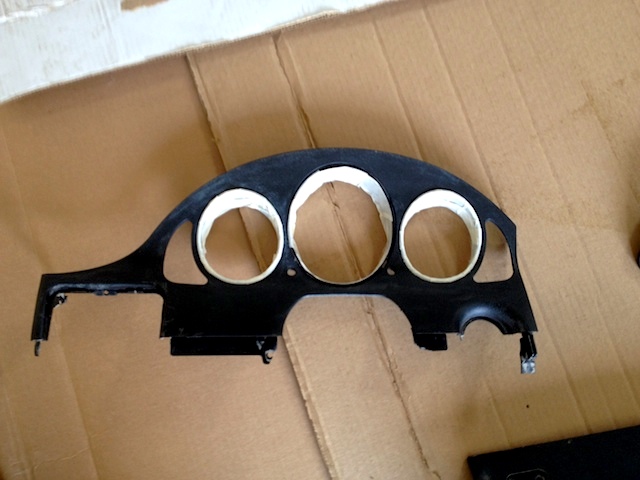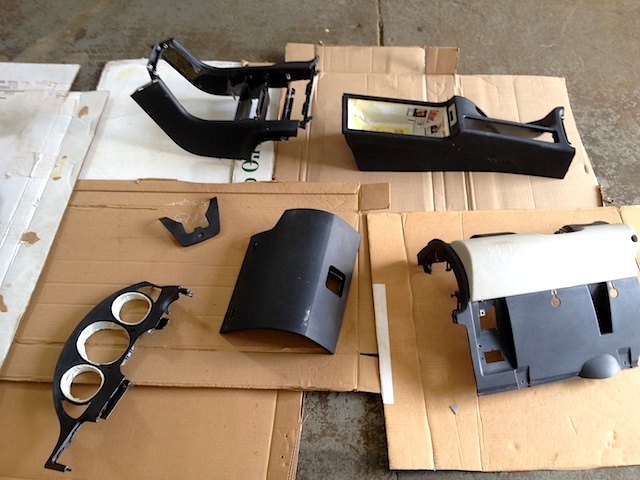 For paint, I turned to SEM — which has a large selection of OEM colors, including some for Mercedes-Benz models. Unfortunately, they didn't have the exact shade of gray I needed for my SLK, but I found a near-perfect match in their BMW Silver Gray color.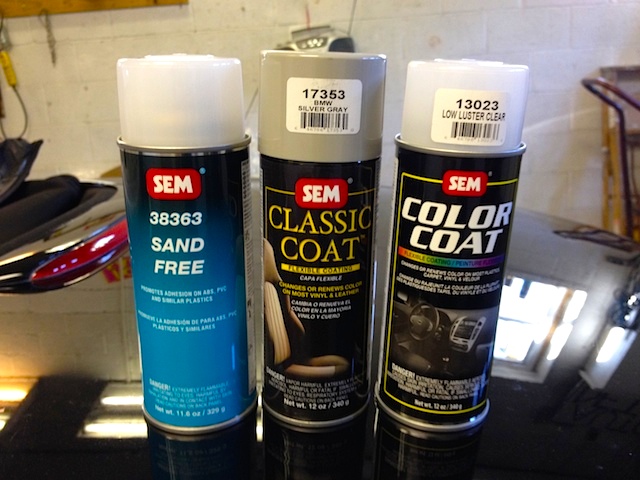 I first sprayed all the pieces with SEM adhesion promoter and then applied the silver gray paint. It took numerous coats to cover the black plastic in such a light shade of gray. In the end, the job took one can of promoter and three cans of gray paint before I laid down the clear coat.
I choose to use SEM's Low Luster Clear Coat because I didn't want the panels to be too glossy. The clear coat really set off the pieces with just a subtle amount of gloss that looked completely OEM. The added protection from scratches that the clear coat provides is crucial, as I'd hate to have to do the job again.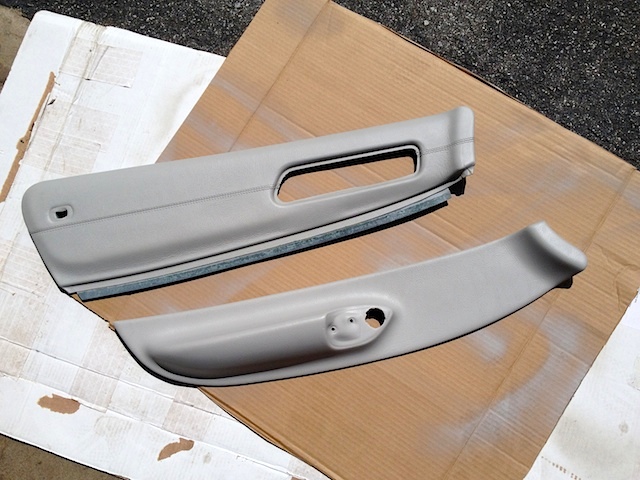 After everything was allowed to cure overnight, I came in the next morning and reassembled the dashboard and console.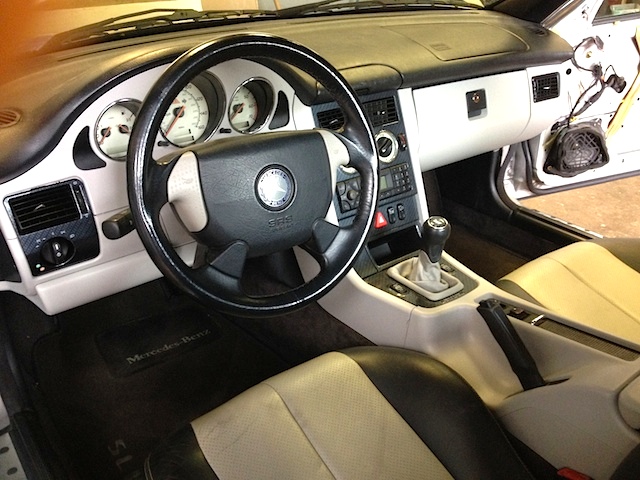 Though removing, stripping and repainting all the plastic pieces took time, it was definitely the right way to do the job. Next up, I'll need to reupholster the seats.
Need to buy SEM Products? Visit DLT Upholstery Supply — which carries a full line of preparatory supplies and paint!