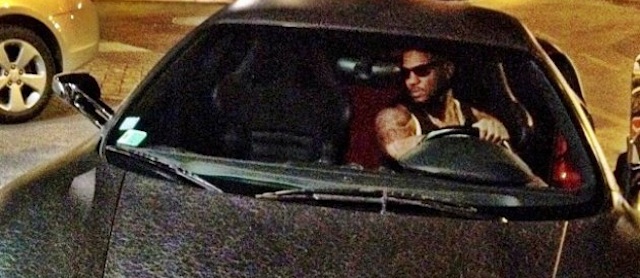 Gold chains, large houses, wild parties – there's no two ways about it, mainstream hip hop is flashy. But Los Angeles rap star The Game just took things to a whole new level with his purchase of a Ferrari F430 that's literally cloaked in leather.
Following a recent concert in France, The Game tweeted: "Just spent all my show money (200K) on a leather Ferrari 430…Cash!!!! Maybe I'll regret it tomorrow… Maybe I wont !!!"
Included along with the tweet was a cell-phone photo of himself beside a Ferrari that appeared to have leather hides glued to its body panels. Sources later confirmed that The Game did, in fact, special order a one-off Ferrari F430 that's exterior is covered in leather.
The move, of course,  left fans, critics and – most importantly – auto enthusiasts dumbfounded.
Online magazine Complex summed up everyone's concerns by writing:
The one thing he might regret is the fact that leather doesn't really get along well with rain, sunshine, splattered bugs, or any other dirty. You know, things that cars are exposed to when actually driven outside. All we're left wondering now is who's going to be the first to wrap a car in alligator? [more]
The Game reportedly also drives a Bentley, Dodge Charger SRT, Lamborghini Murcielago, Range Rover and Corvette – all of which are customized, but none this ridiculous.