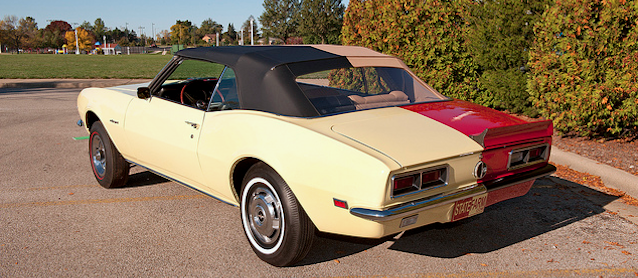 Recently, in our Auto Upholstery Forum, trimmers were discussing the benefits of building a "shop car" to put on display for customers to see and feel the quality of interiors we're capable of producing.
One trimmer, Laura "Ferbs" Womersley of The Upholstery Shop in Cambridge, Ontario brought up the whimsical idea of drawing an imaginary line down the center of a car and only upholstering one side. That way, customers can really see the difference.
Well, it appears that State Farm has beaten her to the punch.
The insurance company recently published photos of a 1968 "Jekyll and Hyde" Camaro that it built in order to train field agents on how to properly asses the value of collectible cars.
State Farm explains:
This 1968 Chevrolet Camaro RS convertible was built at the State Farm Vehicle Research Facility as a half-and-half "Jekyll and Hyde" car for training purposes and PR display. The driver's side of the car is a high-quality restoration to correct factory-stock specs. The passenger side is a customized street machine with lots of flashy aftermarket parts and custom bodywork, but deliberately less-exacting craftsmanship.
In addition to serving as an eye-catching car-show display piece, this car was built by State Farm employees who love their cars, enjoy restoring cars and have fun working on cars both personally and professionally. This 1968 Camaro is being used to educate State Farm field agents on the special challenges of assigning proper values to collector cars and owner-modified vehicles. This knowledge enables the agents to accurately assess value and correctly underwrite such special-case vehicles.
As you can see, the end result is pretty wild – especially on the inside: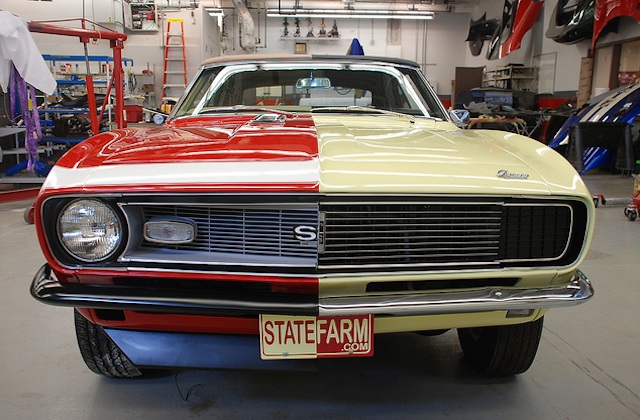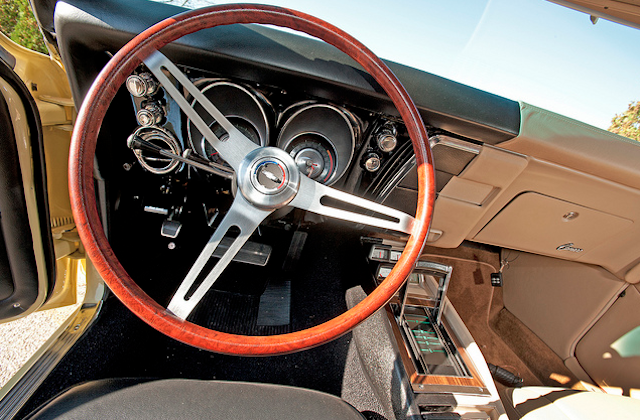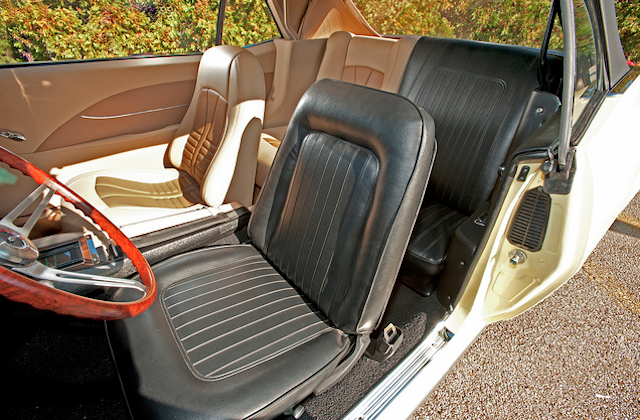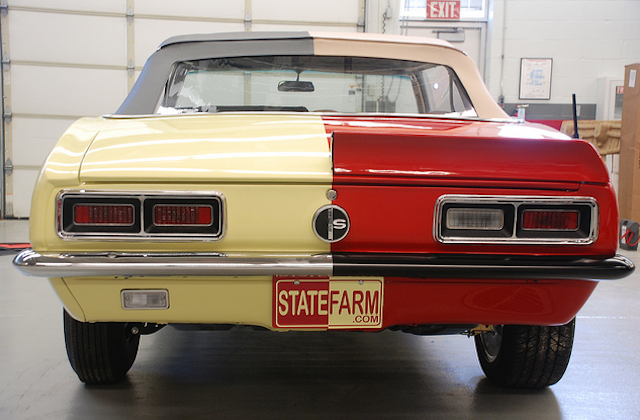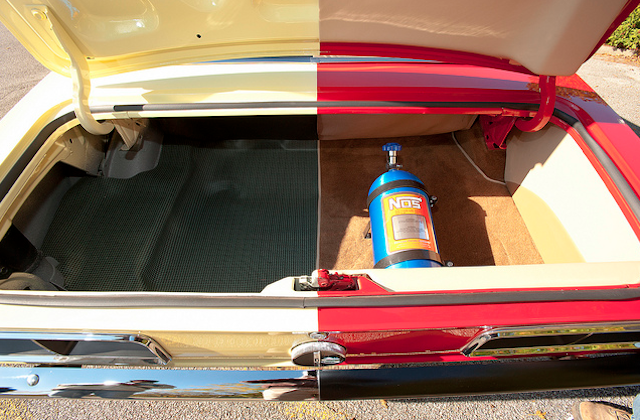 For more photos of State Farm's off-the-wall 1968 Camaro, check out the company on flickr.