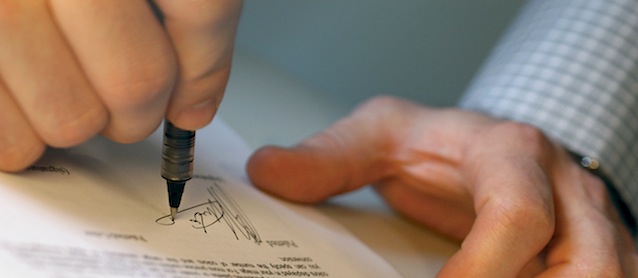 Hotrod & Restoration Magazine recently published a great article about the importance of signing pre-build contracts – which stipulate the details, time frame and price of a job before any work takes place
To illustrate the benefits, the author asked shops across the U.S. what their experiences using these contracts have been like. While the piece focuses mainly on performance shops, it's easy to see how auto upholstery shops can also benefit from implementing such measures.
Here's a snippet from the article:
Having customers sign a contract prior to starting a job will establish a positive working relationship with both sides knowing exactly what to expect. Pre-build contracts describe the details of any build, define your customer's vision, outline exactly what will be done, how much it will cost and when the finished product will be delivered. If you're not already convinced that a pre-build contract is necessary for your hot rod, street rod, muscle car or restored classics business, all it will take is one customer who swears he told you he wanted this when you gave him that. […]
There will always be those customers who are never 100-percent happy, but pre-build contracts reduce the chances of a disappointed customer and are well worth the effort. [more]
Pre-build contracts don't need to be complex. In our shop, the bill of sale doubles as a pre-build contract. In fact, we purposely left space on the bill of sale to detail and itemize work that needs to be done. Like any contract, we require a customer's signature on the form before work begins.
We want to hear from you: Does your shop require customers to sign pre-build contracts? If so, how complex of a contract is it?  And is there ever a situation where you don't require one at all?