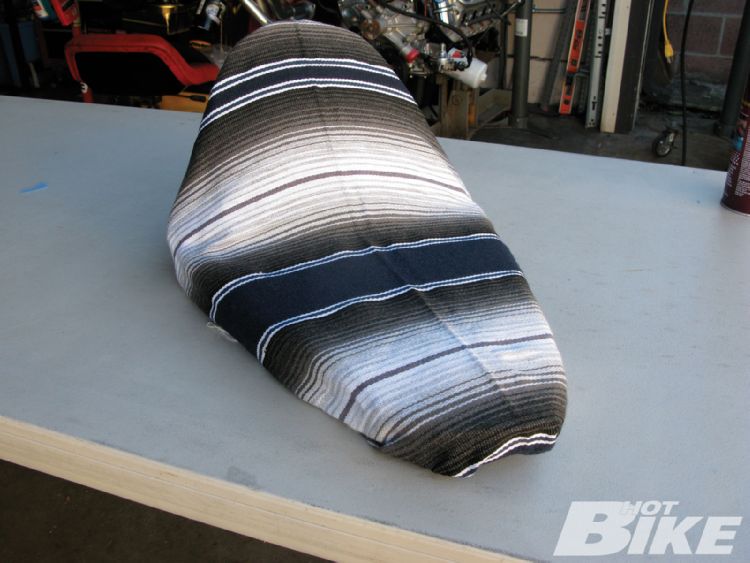 Ever have a customer come to your shop with a project that he first tried to do himself, only to wind up butchering it instead? It's usually pretty funny. More often than not, the materials are subpar, the craftsmanship is shoddy and the mistakes are amateur – all, of course, for good reason.
While there certainly is no shame in trying, I've always wondered what it is about auto upholstery that makes some people think that any dimwit can do it. The answer, of course, is DIY articles, books and videos that downplay the skills and artistry of the craft.
Take, for instance, this article recently published by Custom Classic Trucks: "Installing a Chevrolet C10 Interior – An Inside Job." The author brazenly writes:
If one was to look through a '73-'87 C10 LMC Truck catalog they would notice that they cater to the DIY weekend warrior. Ranging from suspension, trim, body panels and much more, the array of products runs deep and rampant. In fact, LMC even dabbles in a DIY taboo, upholstery. Between those pages is everything needed to do an entire interior in the cab of '73-'87 trucks.
[U]pholstery and interior work can be another project in the garage, which means no more shopping around for the right price and the right look at an interior shop. Instead, one can pick up a catalog, have parts delivered to the door, and the wrenching can begin. A week later, a truck emerges from the garage with a whole new attitude.
What kind of "whole new attitude" do you suppose baggy seat covers project? Carelessness? Mediocrity?
To be fair, most ready-made seat covers are easy to install. But it takes an experienced auto trimmer to install them properly. After all, what if the seat frame is broken or the foam is beat and rotted out? And how about if the covers fit too loosely? Only an auto upholstery professional is properly equipped and trained to deal with such things.
But lousy work isn't only the fault of inexperienced do-it-yourselfers. It's also due to teachers who give poor instruction and discount the level of artistry and skill needed to complete a project. Hot Bike, for example, recently published an article titled "Wrap it Up: Custom Seat Covers on the Cheap" in which the author teaches readers how to create a custom motorcycle seat cover for only $16.66 (including fabric, foam, glue and hardware).
So what kind of material can you buy for less than $17 that'll make your motorcycle's seat pop? The author explains:
After searching for a suitable cover material, we looked through our stack of old T-shirts for something good, but ended up employing a small Mexican blanket. In the past it was used as a bedroll until a section of it got caught in the rear wheel and tore it in half. The remaining part of the blanket fit the bill and was free, so we had that going for us.
Shocked? It gets even worse when the author instructs his readers to screw the "Mexican blanket" to the seat pan like this: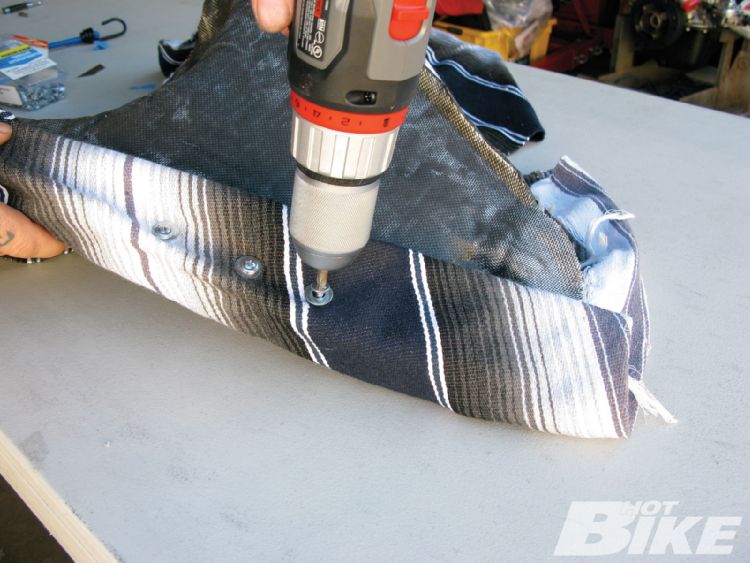 Clearly, the only way this bike is going to look "hot" is if the owner lights that horrible seat on fire.
You see – the problem with articles like these, and DIY auto upholstery projects in general, is that they don't take into account the natural artistic talents of professional auto trimmers, nor the years of apprenticeship that they put in to learn the ins and outs of the trade. What's more, these articles mislead readers and insult auto trimmers.
In the end, however, I suppose it's not all that bad – because those who attempt DIY auto upholstery projects eventually fail and realize that they need to employ a professional to complete (or fix) the job. Though, unfortunately for them, it usually ends up costing more than if they had just taken it to a pro to begin with.