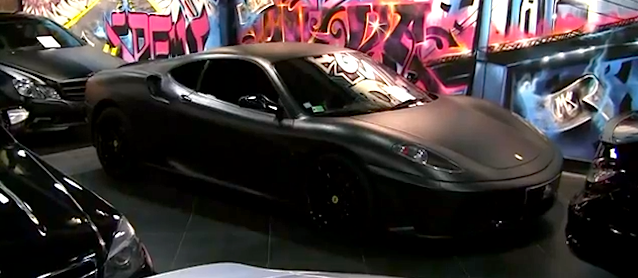 Last month, Los Angeles rap star The Game took extravagance to an extreme when he reportedly dropped $200K on a leather-covered Ferrari F430. At the time, all we had to show you were pixelated cell phone photos that he tweeted. However, an HD video has just hit the Internet.
The idea of wrapping a Ferrari's exterior in leather sounds ridiculous, but somehow the F430 pulls off the look. It's still highly impractical, but I suppose Ferrari owners don't buy these machines for practical reasons anyway.
Awesome or absurd? Share with us your thoughts in the comments section below.