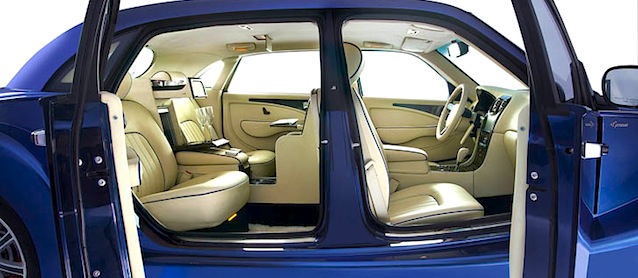 BUFORI Motor Company – one of the world's leading manufacturers of hand-built, luxury automobiles – is searching for experienced auto upholstery professionals to help it meet growing demand for its products.
If you're a top-tier auto trimmer who is willing to relocate overseas for a chance to help design some of the world's most sought after vehicles, this opportunity might be for you.
BUFORI issued the following press release earlier this year:
Mr Gerry Khouri, Managing Director and Co-Founder of BUFORI, commented: "We are facing an ironic situation. Whilst we are pleased that our handcrafted luxury cars are well received around the world, we are also frustrated, as it has proven incredibly challenging to find suitable tradesmen to complement our existing team. No doubt, we have amongst the best Malaysia has to offer but this is just not enough, in view of the current demand. We now need to find more qualified people, even if it means importing them to solve this dilemma."
Bufori is currently seeking talented tradesmen with a substantial level of experience. Mr Azrai Razuan, General Manager of Production at Bufori Motor Car Company, explains: "Although we are happy to receive many applications from fresh graduates and take our mission to train unexperienced workers very seriously, our current focus lies on finding experienced staff that are able to instantly put their acquired skills to use." […]
Azrai Razuan adds: "We build complete cars from start to finish to very high specifications and quality using the finest materials money can buy. We typically require carpenters, composite laminators, metal workers, welders, leather workers, body prep & painters, auto electricians, etc. Our workers demonstrate incredible passion and pride in every aspect of their work. It is amazing to witness how they find creative solutions to solve problems and work hand in hand as a team to deliver the custom specifications demanded by our customers. Working at Bufori is a unique opportunity and I recommend any talented craftsman to apply for a position in our company." [more]
While BUFORI is an Australian company, all of its trim-related jobs are based in Malaysia where production takes place. The location may not be ideal, but from what we understand chosen trimmers will be handsomely compensated. The money, plus the opportunity to work on super luxury cars, should be a big enough draw to attract top-level trimmers.
Besides, with BUFORI on your resume, you might just be able to make the leap over to a Western-based, high-end automaker like Bentley Motors, Rolls-Royce or Aston Martin after a few years.
Fore more on BUFORI, check out Discovery Channel's short documentary on the company.