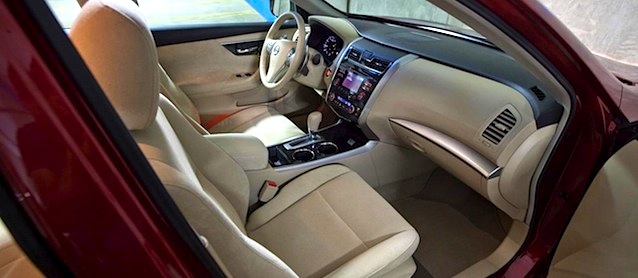 Earlier this year, we reported on Nissan's controversial use of "do not resew" tags on new vehicle seat covers. Nissan had implemented the restriction without giving an explanation as to why it had been put in place or what other repair options were available to auto trimmers. Not even SEMA was able to get the automaker to comment on the issue.
Well, after months of no response and then endless back and forth, we finally got Nissan to talk.
Paige Presley, a communications associate for the automaker, told us:
[S]afety is a top priority for Nissan, which is why tags have been placed on the driver and passenger seats to warn owners and mechanics against re-sewing seat covers, as this could affect occupant classification sensor or seat-mounted side airbag performance.
Granted, we had already assumed that airbag safety was the reason for the restriction, but it's still good to have it confirmed by Nissan itself.
In response to our questions regarding the use of special airbag thread, the availability of repair certification programs and legal repercussions, Presley responded:
In the event a seat cover is damaged, Nissan recommends the vehicle be taken to a Nissan dealership for appropriate diagnosis and repairs.
In other words, professional auto trimmers should not attempt to repair new Nissan seat covers. There are no other options available to us, and Nissan is passing potential liabilities onto those who do not comply.
To say that I am disappointed is an understatement. The new restriction effectively forces auto upholstery shops to turn away business or accept a significant amount of risk.