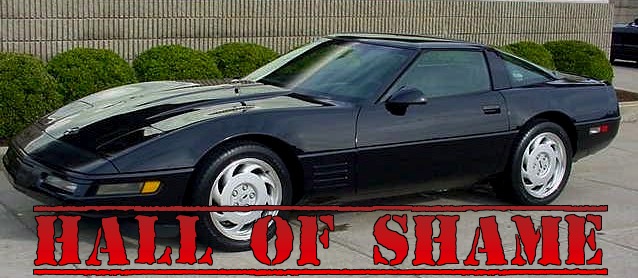 The News-Press, a Southwest Florida news site, recently published the details of a dispute between a local auto upholstery shop and one of its customers. The story is hilarious, embarrassing and disgraceful – which, of course, lands it in our "Hall of Shame".
Without giving too much of the story away, the dispute is over some shoddy work done to a customer's '91 Corvette seats. While the customer claims that the trimmer who handled the job did inferior work, the trimmer claims otherwise.
Brace yourself for his excuse…
Based on no evidence at all, he theorizes that a jealous car-enthusiast turned thief must have broken into the customer's car, stolen the fabulously upholstered seats that he did and replaced them with seats trimmed in bad upholstery.
He posits other theories too, but – not surprisingly – no one believes them . No doubt, his atrocious record with the Better Business Bureau has something to do with that.
For all the hilarious details, check out "Tell Mel: Case of Corvette seats rankles".