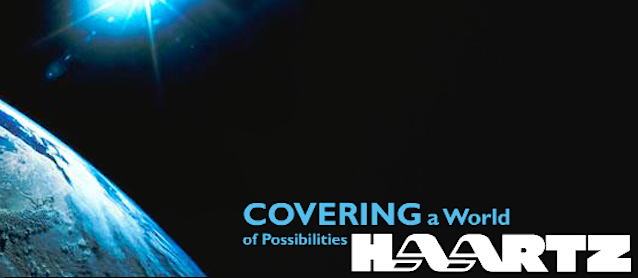 Haartz Corporation, the world's largest supplier of convertible top fabrics, was recently profiled in local Massachusetts newspaper The Lowell Sun. While the article only briefly touches on the company's product line, it offers loads of interesting insight into how it operates.
Reporter Dan O'Brien reports:
Haartz employs about 400 people worldwide, including about 320 at its Acton headquarters, according to international sales manager Doug Haartz. He and [plant manager] Krupski estimate about 220 of the local employees are in manufacturing, with about 60 engineers.
The main facility, on Hayward Road, covers 320,000 square feet and includes both manufacturing space and corporate offices. An additional facility on nearby Craig Road, purchased last year as demand ramped up, includes more manufacturing and testing stations.
Doug Haartz and Krupski said manufacturing operations run 24 hours a day, but in just two shifts rather than the usual three — a day shift from 6:20 a.m. to 6:20 p.m. and a night shift from 6:20 p.m. to 6:20 a.m. Work runs four, five or six days a week, depending upon demand.
"Right now we're at five days a week," Doug Haartz said, adding that workers get overtime for every hour worked after eight per day, meaning they are presently paid for 40 hours straight time and 20 hours of overtime.
"That's not a bad check," Doug Haartz said. "Part of the reason (we do two shifts, rather than three) is efficiency, yes, but the workers like it."
Interesting stuff, though it all sounds pretty standard for a corporation – right? Wrong. While Haartz is a major player, it's also a 90-year-old family business that's still run by descendants of its original founder, John Carl Haartz Sr.
As someone who was raised in a small family-business environment, I have to admit that's pretty damn inspiring.
To read the full article, check out: Pouring Their Haartz into Cars.