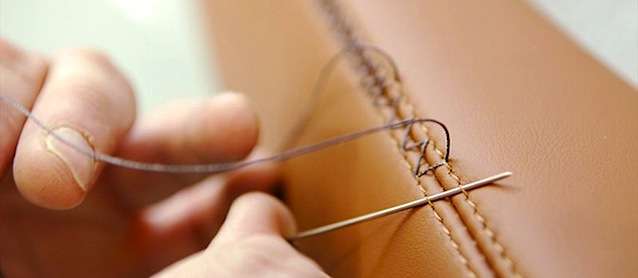 On Saturday, March 16, Bentley Motors will publish its full list of available apprenticeship opportunities – including positions in its leather-craft workshop. Rookie trimmers interested in advancing their careers through a professional apprenticeship should apply.
Full details on how to submit an application will be available on Bentley Motors' Apprenticeship Programme web page this weekend. In the meantime, prospective applicants can read up on some of the basic requirements and benefits.
Among the benefits, Bentley Motors explains:
No matter which apprenticeship you choose, you will be working towards either an Advanced or Higher Apprenticeship which is recognised nationally. In addition we will ensure you have the technical skills you need through on-the-job training, and develop your interpersonal skills through workshops and team activities. […]
We offer a competitive salary which is reviewed on the anniversary of your start date each year during your apprenticeship. In addition you get 34 days holiday (including bank holidays), subsidised gym and restaurant facilities, a contributory pension scheme and access to our extremely competitive car lease scheme.
Bentley Motors says it can't promise apprentices a job after the program is complete, but is keen on keeping the best.
As you can imagine, the luxury automaker will receive more applications than open positions – so start strategizing and preparing your paperwork now.