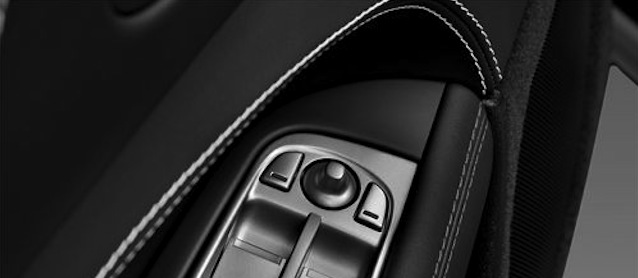 Nothing sets off an upholstery job better than a straight French seam or topstitch. Combined with thick thread, the job really pops. In fact, you'd be surprised by how much of a difference the width of thread can make in the overall appearance of a vehicle's interior.
I was first drawn to the look of thick-thread decorative stitches by the dashboard and door panels of a 2011 Jaguar XKR. The thread's width, the way its color contrasted with the dash and how perfectly straight its seams were instantly drew my attention. I knew right away that I wanted to experiment with the look in my own work. Now I can with QTC Contrast T-270 Bonded Nylon.
QTC Contrast is a new product developed by popular demand. The bonded nylon thread comes on 8 oz spools at 800 yards per spool with a break strength of 49 lbs. You can choose from a pallet of 12 colors and use the thread on any industrial strength sewing machine. Just make sure to wind a bobbin with the same spool and change your needle to the recommended size of 24-26.
QTC Contrast costs $22 a spool. Contact Tim at George Shaw & Associates Inc. to purchase one for yourself.
Believe me, the bold look of QTC Contrast will make your French seams get noticed.