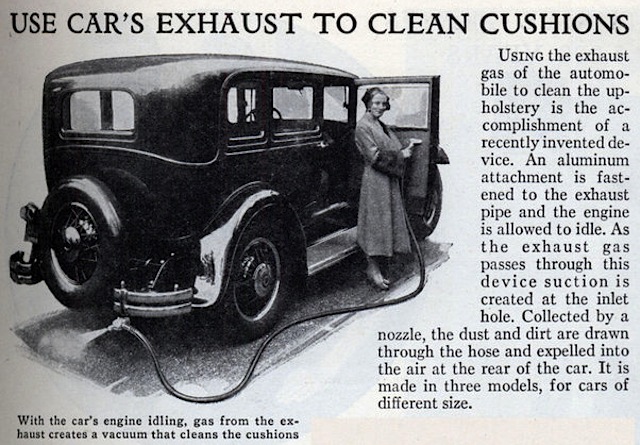 Believe it or not, the above article on car-exhaust vacuum cleaners appeared in a February, 1932 issue of Popular Science magazine. Apparently, carbon monoxide poisoning wasn't a big concern 81 years ago.
But hey, you gotta keep your upholstery clean – right?
For more interesting articles about auto upholstery's past, check out our "Industry History" section.
[via Modern Mechanix]